All measures being taken to ease citizens' pain: RBI guv Urjit Patel on note ban
Hindustan Times |
, New Delhi
HT Correspondent
Nov 27, 2016 10:18 PM IST
RBI governor Urjit Patel on Sunday said the central bank was taking necessary actions to "ease the genuine pain of citizens" in the aftermath of the demonetisation, his first statements in this regard since the government announced the move more than a fortnight ago.
RBI governor Urjit Patel has said the central bank was taking necessary actions to "ease the genuine pain of citizens" in the wake of the government's demonetisation move, breaking his silence on the decision to scrap high-value banknotes about a fortnight ago.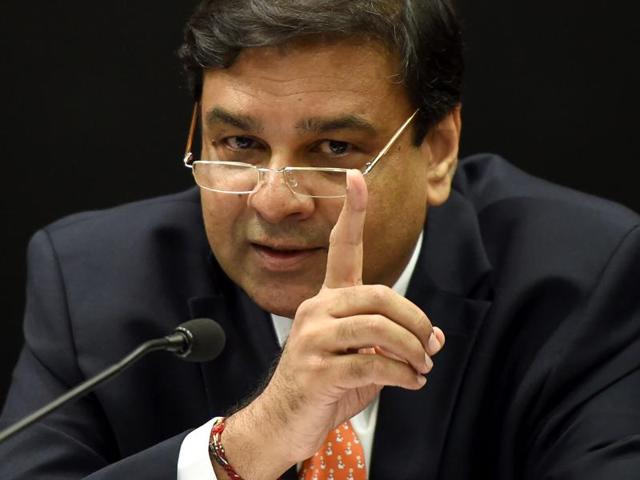 In an interview to PTI, Patel said the central bank was monitoring the situation on a daily basis, urging people to start using cash substitutes such as debit cards and digital wallets. He said this will make transactions cheaper and easier, and help India "leapfrog into a less cash-use economy at par with more developed nations."
This was the first-ever interview as RBI governor by Patel, who is known to keep a low profile.
Patel's silence on demonetisation has been criticised by the opposition Congress party, which has said the RBI was kept in the dark on the surprise move. But the central bank governor got support from finance minister Arun Jaitley on Sunday.
After the Congress's Jairam Ramesh said Patel was either guilty of misleading the nation about RBI's preparedness or had sacrificed RBI's autonomy, Jaitley termed the attack "unfair".
Patel told PTI that the new notes -- that of Rs 500 and Rs 2000 released after demonetisation --- have "been designed to make it hard to counterfeit", explaining why the new bills were different in size and thickness.
"When you are going to make a change of this magnitude, you need to get the best standards in place."
Read | Exchange of old Rs 500, Rs 1000 notes to continue at RBI counter
He stressed Prime Minister Narendra Modi had explained why the withdrawal of legal tender status of Rs 1,000 and Rs 500 notes was required.
"...He had given a commitment to the people of India that he would clamp down on black money to bring in much needed transparency and accountability and eradicate counterfeiting...
"People were holding high denomination notes to keep tax unaccounted for money. Some sectors like real estate were using cash to avoid tax. It also strikes at counterfeit currency and pushes businesses and people to go cashless which greatly increases convenience. Towards the last, banks have waived debit card charges," he said.
Modi's surprise announcement to scrap Rs 500 and Rs 1,000 notes on November 8 has sparked chaos and confusion across the country, with millions of consumers queued outside banks and ATMs to change a limited number of old notes for new ones or withdraw cash.
"The RBI is interacting with the banks every day. They are telling us that the situation is gradually easing. The queues in branches and ATMs are shorter and the markets are starting to function, and there are no reported shortages of daily items of consumption.
"Also, about 40-50,000 people were deployed to refit the ATMs. Currency is available and banks are working in a mission mode to lift currency and take them to their branches and ATMs. The staff members of all banks have worked very hard, and we all owe them our gratitude," Patel said.
"Liquidity in the banking system has been increased; the intent is to normalise things as soon as possible."
Patel said the RBI has announced an incremental CRR (Cash Reserve Ratio) of 100% "because of the large increase in deposits of banks on account of the return of Rs 1,000 and Rs 500 notes", and the decision would be reviewed immediately once the government issues adequate quantum of MSS (Market Stablisation Scheme) bonds which they have promised to do.
Also read | Demonetisation: How govt rules changed as chaos increased