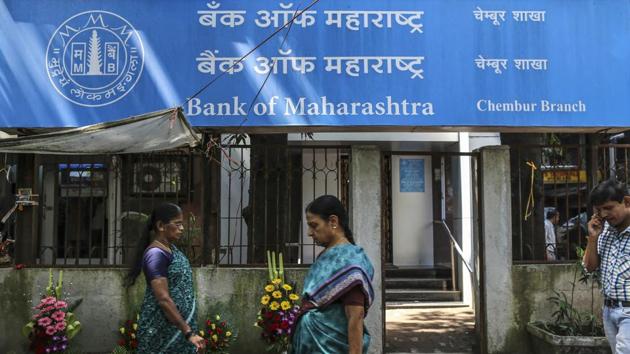 Bank of Maharashtra chief, 5 others arrested in loan fraud case
The persons were arrested in a cheating case lodged against Pune-based real estate developer DS Kulkarni Developers.
Hindustan Times, Pune | By Nadeem Inamdar
UPDATED ON JUN 20, 2018 09:44 PM IST
The Economic offences wing (EOW) of Pune Police on Wednesday arrested Ravindra Prabhakar Marathe, managing director (MD) and chief executive officer (CEO) of Bank of Maharashtra, along with five others in connection with the Rs 2,043 crore DS Kulkarni Developers Limited (DSKDL) fraud case.
Besides Marathe, those arrested include the bank's former chairman and MD Sushil Muhnoot from Jaipur; Rajendra Gupta, executive director and Nityanand Deshpande, the bank's zonal manager, who was taken into custody from Ahmedabad.
Also arrested were Sunil Ghatpande, DSK's chartered accountant and Rajiv Newaskar, DSK Group's vice-president of the engineering department.
Marathe, Gupta, Newaskar and Ghatpande were produced before special judge RN Sardesai in Pune who remanded them in police custody till June 27. Muhnoot and Deshpande are on transit remand.
All the accused have been booked by the Shivajinagar police station under Sections 120 (B) (conspiracy), 406 (criminal breach of trust), 420 (cheating), and others of the Indian Penal Code (IPC). Besides, they have also been booked under Section 3 and 4 of the Maharashtra Protection of Investor Deposits Act, 1999.
ACP Nilesh More, who is the investigating officer in the case, in his remand application before the court stated that Muhnoot, Gupta and Deshpande misused their positions in sanctioning huge loans to the DSK Group. "The accused sanctioned an amount of Rs 100 crore for DSKDL's Dream City project through a consortium in the absence of any legal tie-up with the bank. The accused did not stop at the sanction, and went ahead with changing the original resolution of the loan sanction and issued directions seeking an immediate sanction and release of Rs 50 crore to the DSK Group," More said in his remand application.
The bank officials have been accused of colluding with DS Kulkarni, Hemanti Kulkarni, Dhananjay Pachpor, Vinaykumar Badgandi, Shirish Kulkarni (DSK's son) and others to hatch a pre-planned conspiracy where the set rules and guidelines of the Reserve Bank of India (RBI) were violated with impunity.
The EOW maintained that the accused illegally sanctioned the loan and also shared kickbacks with each other. "There is an urgent need to investigate the money trail and seize critical bank documents for further investigation," the remand application said.
The remand application said that DSK Group's financial woes started in 2016 when it did not credit monthly payments to the group employees. Pravin Chavan, special public prosecutor, said that besides Bank of Maharashtra, State Bank of India, Vijaya Bank, Syndicate Bank, Union Bank and IDBI Bank had sanctioned loans to the DSK Group against false end use certificates prepared by Sunil Ghatpande, DSK's chartered accountant. These banks did not bother to check the end use certificates and the money was siphoned off to associates and sister concerns, Chavan said.
Close