Chandrasekaran might revive plans for Tata Nano to run on air, battery
Cyrus Mistry wanted to shelve Tata Nano, but N. Chandrasekaran might just have plans to revive Ratan Tata's dream project. Experts believe that Nano has a future, even though it has not been able to sell in good numbers since its launch.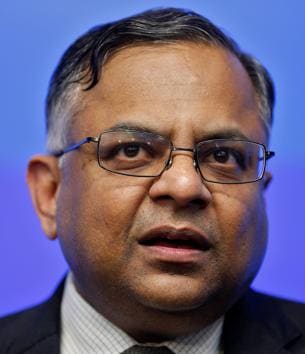 Updated on Jan 19, 2017 07:05 PM IST
Tata Nano's success remain an unfinished dream for Ratan Tata, but its future still has hope under Tata Motors' new chairman N. Chandrasekaran.
"We are Nano will continue for the next few years... We are not forecasting the demise of Nano," said Anil Sharma, analyst at London-based consultancy firm IHS Markit.
Nano is not just a car -- its was Tata's dream to change mobility in India, and that has become a bone of contention in Tata Group's infamous boardroom battle.
Cyrus Mistry, the ousted chairman of Tata Sons, the holding company that runs Tata Group, wanted to shelve the Nano project due to rising losses -- cumulatively valued at Rs 6,400 crore. In an affidavit filed at the NCLT, early January, Mistry alleged that despite being aware of the loss in the Nano project, Tata "pestered for a higher marketshare".
A source who had worked on the Nano project had revealed to HT earlier that "a lot of research and development was happening on the Nano platform… There were plans to use it to develop an air car (which uses compressed air to drive), and hybrid and electric cars."
All these projects were shelved, and Mistry had said that there was "no sight of profitability for the Nano".
But, under Chandrasekaran, who is also the new chairman of Tata Sons, some of these projects might take off. Sharma said that Nano has a lot of promise in the battery technology space.
Tata had a turnaround plan for the Nano, like he had for Jaguar Landrover, the British luxury carmaker, which he bought to expand Tata's footprint in the automobiles business globally.
As a result, JLR drives almost all of Tata Motors' profits. It is also the second largest profit earner for the Tata Group after Tata Consultancy Services (TCS).
Under Mistry, Tata said, that the automobile business' marketshare dropped from 13% to 4%.
Reviving Tata Nano, which failed
Tata Motors had started working with Norwegian electric vehicle and component maker Miljøbil Grenland, and picked up 67% stake in the company. After 2010, Tata Motors gave Miljøbil Grenland funds to develop the battery technology, and said it will give five bodies to Miljøbil Grenland.
For the air car, Tata Motors was working with French firm Motor Development International on a seven-year project.
"There is a space for the product like Nano, they will have to look at a different strategy... Nobody focussed on that segment until Renault Kwid's success, there is a market, and Chandrasekaran can position the product in a different way," said Abdul Majeed, a partner at consultancy firm PwC.
Nano was also launched with automatic transmission. Also, feature-rich Nanos were planned to be sent to Latin America and Europe.
"Nano was a low-budget vehicle for India. It was an engineering project and has pushed the bar on low cost manufacturing. The automaker has been also doing experiments in other market, which Tata Motors has not leveraged much, like in sub-Saharan Africa, where the Nano makes a lot sense. Other markets, Indonesia, Thailand and South East Asian market, where inexpensive vehicles have a sizable share of the market," said Sharma.
Also Read: Ratan Tata's dream that never took off: The Nano timeline
Close Story
Personalise your news feed. Follow trending topics