Don't use WhatsApp to ask for leave or send office work, companies tell staff
Aug 11, 2016 01:56 PM IST
Many companies will not be using WhatsApp, the instant messaging app owned by Facebook, for office communication, over fear of losing company sensitive data.
One can't resign, ask for leave or send office work on WhatsApp, human resource folks at popular companies are telling employees.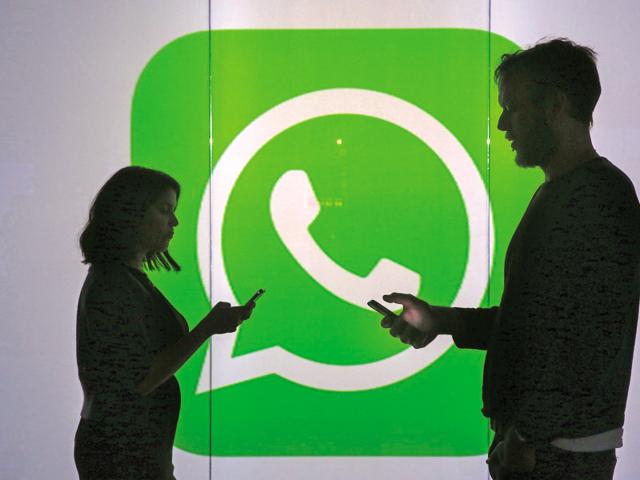 Companies are discouraging the use of WhatsApp for office communication, saying the instant messaging app owned by Facebook can only remain an informal and unofficial mode of interaction. They fear losing sensitive data because of loopholes in the app.
With over a billion global users, a tenth of that in India, WhatsApp has to put its weight behind enterprise communication with features that allow users to create groups, and share videos and documents. It promises "end-to-end encryption" of all data shared over the platform.
But most companies are not convinced.
"Companies have no control over information that employees have in their WhatsApp account, especially after they left the organisation. If an employee loses her phone, the app can be misused," said Rituparna Chakroborty, co-founder of staffing firm Teamlease Services.
Besides, employees think the app is an intruder, especially when somebody is on leave.
"Managers expect an immediate response to queries on WhatsApp (if the message is read). That's unfair and we are undertaking sensitisation drives among employees and managers … The app is not an official channel of communication," said Biplob Banerjee, executive vice-president, human resource, at Jubilant FoodWorks Ltd, the operator of Dunkin' Donuts and Domino's Pizza in India.
Banerjee, however, uses WhatsApp to send short and crisp videos on company policies to the employees.
Apart from Jubilant, Adidas India, Amway India, Hero Cycles, and RPG Group are firms that have introduced office policies on WhatsApp.
Some firms are stricter. Adidas has mentioned in its social media policy that SMS and other mobile messaging tools cannot substitute an official channel, such as mails.
"We encourage employees to use internal communication and messaging platforms for work-related interactions. WhatsApp can't be that," said Arijit Sengupta, senior HR director, Adidas Group India.
The companies think WhatsApp may never become an official communication tool as it is not connected to a company's server, like in the case of emails and several enterprise chat apps.
"If used irresponsibly, it could lead to a grapevine of communication and gossip, wasting employees' time," said a Hero Cycles spokesperson.
Shantanu Das, head of HR at Amway India, believes WhatsApp can be an efficient tool if used moderately.
"It enhances team-bonding, and breaks barriers of hierarchy, gives liberty to an executive to share his views with the senior leadership in a free and frank way," he said.