Google fined record $5 billion by European Union, told to alter Android model
Jul 18, 2018 06:00 PM IST
Google was given 90 days to stop what the EU said were "illegal practices" on contracts with handset manufacturers that push Google services in front of users.
Google was fined 4.3 billion euros ($5 billion) by the European Union and ordered to change the way it puts search and web browser apps on Android mobile devices, setting a global record for antitrust penalties.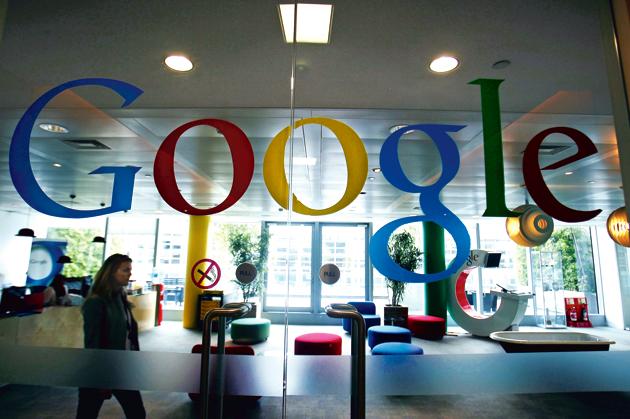 The penalty -- the same amount the Netherlands contributes to the EU budget every year -- is far higher than any other dished out by the US, Chinese or other antitrust authorities. More significantly, Google was given 90 days to stop what the EU said were "illegal practices" on contracts with handset manufacturers that push Google services in front of users.
"Google has used Android as a vehicle to cement the dominance of its search engine," EU Competition Commissioner Margrethe Vestager said in an emailed statement. "These practices have denied rivals the chance to innovate and compete on the merits."
Google has built a massive business of banner and videos ads, thanks largely to its central role on Android devices. Google will account for a third of all global mobile ads in 2018, according to research firm eMarketer, giving the company around $40 billion in sales outside the US Google risks losing that traction if it is forced to surrender its real estate on millions of Android phones.
Google immediately said it would challenge the ruling at the EU courts.
"Android has created more choice for everyone, not less," Google spokesman Al Verney said in an emailed statement. "A vibrant ecosystem, rapid innovation and lower prices are classic hallmarks of robust competition."
The EU's decision would bring the running total of Google fines to about 6.7 billion euros after last year's penalty over shopping-search services. It could soon be followed by more fines from a probe into online advertising contracts.
The European Commission fine exceeds last year's then-record 2.4 billion-euro penalty following an investigation into Google's shopping-search service. Google owner Alphabet Inc. and the commission both declined to comment on the Android fines.
Alphabet generated about the same amount of money as the record penalty every 16 days in 2017, based on the company's reported annual revenue of $110.9 billion for the year.
Alphabet shares were down 0.5% in pre-market trading in New York on Wednesday.
Any appeal by Google wouldn't change its need to comply with the EU order, unless it gets the EU court to allow "interim measures" that halt the commission findings.
The EU said Google ensures that Google Search and Chrome are pre-installed on "practically all Android devices" sold in Europe. Users who find these apps on their phones are likely to stick with them and "do not download competing apps in numbers that can offset the significant commercial advantage derived on pre-installation."
Google's actions reduce the incentives for manufacturers to install and for users to seek out competing apps, it said.
The probe targeted contracts that require manufacturers of Android phones to take Google's search and browser apps and other Google services when they want to license the Play app store, which officials say is a "must-have" for new phones.
The EU also found illegal Google's "significant financial incentives" to telecoms operators and manufacturers that exclusively install Google search on devices. Rivals couldn't compete with these payments, making it difficult for any other search engine to get their app pre-installed. The EU said Google stopped doing this in 2014.
Google's contracts also prevented handset makers selling phones using other versions of Android, the EU said. This hampered manufacturers from making devices using Amazon.com Inc.'s Fire OS Android version, it said.
The "decision hits Google the hardest of all current antitrust investigations by the commission," said Andreas Schwab, a German lawmaker at the European Parliament. "Today's decision and fine are a logical consequence, as this is a clear anticompetitive behavior to me."
Google has previously said it will argue that the EU is wrong and that it doesn't block users or handset manufacturers from installing other apps. In its view, an EU ruling will harm app developers and customers by undercutting Google's business model of giving away Android software and generating revenue from mobile advertising. That keeps smartphone prices low, it says.
Google has a market share of more than 90 percent for general Internet search, licensed smart mobile operating systems and app stores for Android software, the EU said in 2016.
Vestager said her decision wouldn't prevent Google from monetizing the Android operating system and recoup the investments it has made.
Regulators rejected arguments that Apple Inc. competes with Android, saying Apple's phone software can't be licensed by handset makers and that Apple phones are often priced outside many Android users' purchasing power. Users face "switching costs" to move from Apple to Android and would continue to face Google Search as a default on Apple devices.
-- With assitance from Stephanie Bodoni , Natalia Drozdiak and Nikos Chrysoloras