Guide to zeroing in on the right health cover for elderly parents
May 21, 2019 11:17 AM IST
To ensure that there is no shortfall of resources in matters of healthcare for parents, most of us start thinking about hedging the expenses.
Who doesn't wish for the best healthcare for their parents (best doctors, best hospitals, best treatment) when they need it? However, choosing the best healthcare plan can be a task in itself.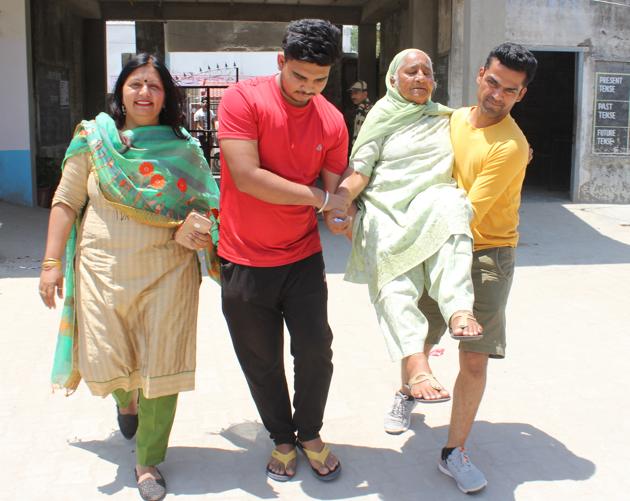 Well, let's simplify this tedious task for you. Once you cross 30 and your parents are pushing 60, even though your parents might be adept at hiding their health problems from you, you will start observing gradual changes in their health.
To ensure that there is no shortfall of resources in matters of healthcare for parents, most of us start thinking about hedging the expenses. We begin to evaluate health insurance as an option for parents. That's when hundreds of questions crop up and myths start flooding our minds.
Here are some factors to consider while choosing the right health insurance plan for your parents:
KNOW YOUR PARENTS' HEALTH HISTORY
Almost 99.99% of the difficulties related to getting coverage under a senior citizen health insurance plan, as well as claims, are related to the medical history of your parents. Medical history means any history of an ongoing health issue; it includes symptoms and diseases that are not formally diagnosed. One should never go solely by their own knowledge or their parents' knowledge of their medical history.
The best way to find out and be sure about it is by accompanying your parents on their routine health check-ups and personally asking the doctor about it. Knowing about the existing medical history of parents helps in narrowing down the search criteria and ensuring you are aware of relevant coverage and exclusions.
TERMS AND CONDITIONS OF VARIOUS COMPANIES CAN BE RESTRICTIVE
In order to choose the right health insurance plan, one must evaluate the plans available from various companies on these parameters.
Many plans may appear surprisingly cheap, but may have toxic conditions that could restrict usage of the plan significantly. Some of these restrictions are room eligibility or rent limits, co-pay, surgery or treatment limits. You must read the terms and conditions in the policy wordings
carefully to understand and be aware of such limitations.
You must prefer plans which do not have these restrictions.
However, in a scenario where you do not have a choice, I would recommend you take whatever is available, instead of keeping your parents uncovered. Moreover, if your parents are aged above the age of 60 years, and suffer from any chronic ailments or conditions, insurers may either try to increase the premium or insert additional terms and conditions into the plan. You must be aware of these.
CHOOSING THE SUM INSURED IN THE INSURANCE PLANS
Ensure you factor in inflation and ageing health of your parents before you fix the sum insured. Remember it is extremely tricky to get sum insured increased for your parents, once the policy is issued and in effect. The sum insured should be chosen assuming a year-on-year inflation of 8-10% up to the point where, say, your parents reach the age of 80 years.
Mahavir Chopra is director, health, life and travel insurance, Coverfox.com.