India's retail inflation rises to 2.36% in July
India's annual retail inflation for July rose up to 2.36 per cent.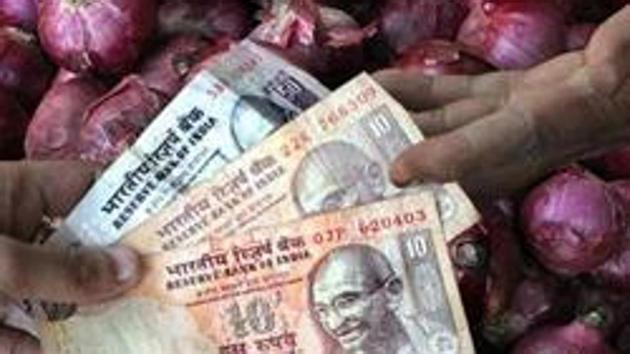 Updated on Aug 14, 2017 06:53 PM IST
Indo Asian News Service, New Delhi |
Press Trust of India
Retail inflation jumped to 2.36 per cent in July, chiefly driven by hardening of prices in sugar and confectionery items, pan, tobacco and intoxicants.
Food inflation, however, saw deflationary pressure at (-) 0.29 per cent in July compared to (-)2.12 per cent in June this year, showed consumer price index data released by the Central Statistics Office today.
Retail inflation as measured by the consumer price index (CPI) was revised downwards to 1.46 per cent for June.
The price of sugar and confectionery items went up by 8.27 per cent in July while pan, tobacco and intoxicants turned dearer by 6.39 per cent.
Housing expenses saw a price increase of 4.98 per cent while that of the fuel and light segment was up by 4.86 per cent. Retail price of clothing and footware items also increased by 4.22 per cent.
The major contraction in price was witnessed in pulses and products at (-)24.75 per cent, followed by vegetables (-)3.57 per cent, eggs (-)2.04 per cent and spices (-)1.67 per cent.
In rural areas, the reading for July was 2.41 per cent while it stood at 2.17 per cent in cities as against 1.52 per cent and 1.41 per cent, respectively, in June.
Close Story