In future Paytm will allow users to use Digital Gold, to pay bills, buy tickets, clothes
Apr 27, 2017 07:23 PM IST
Paytm users can now purchase gold online and store it in MMTC-PAMP's highly secure vaults free of charge. They can also request for their gold to be delivered at their home in the form of minted coins or sell it back online instantly.
"This is the beginning of wealth management at Paytm," said Vijay Shekhar Sharma, its founder and CEO.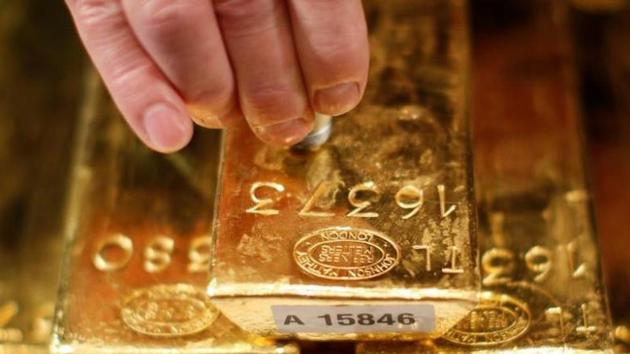 Paytm on Thursday launched Digital Gold in collaboration with accredited refinery MMTC-PAMP, which allows users to buy, sell and even store gold -- all of it at no additional cost or transaction fee, barring a small amount that buyers pay as making and delivery charge.
All that sounds simple, but Sharma has a bigger plan behind launching Digital Gold. Paytm wants to build is a Gold Bank account, which will allow users not only to buy gold, and store it in digital form, but also to use the gold to buy other services on Paytm -- from recharging to pay utility bills, or book movie tickets to buy shoes and clothes from Paytm Mall.
That will increase the liquidity of gold that usually lies in the locker or staked away in form of jewellery, rarely taken out, except for some occasion. Sharma wants gold lovers to use gold as digital cash, use it for transactions even if it is for very small denominations.
"Think of it as a simple Gold Bank account, which can be used to more commerce on the platform," a person who is working on the next level of the Paytm-MMTC partnership, said.
For now, Paytm allows users to buy gold for as little as Rs 1. "Gold is the preferred form of investment for Indians, and we are making it easier for our users to invest in gold digitally... and making it affordable for a wider set of customers," Sharma said.
Once the user buys the gold, the amount and quantity of gold will reflect in the account. If a person buys two grams of gold, the account will show the value of two grams. This gold, or worth of gold can be used to make other purchases.
For example, if a user has worth Rs 50,000 of gold, and wants to purchase a television for Rs 25,000, an equivalent value of gold will be deducted from the gold account.
Sharma's strategy doesn't limit itself there. Once Paytm accumulates enough gold, which will be stored with MMTC, Paytm and MMTC aims to connect the buyer and the jeweller. For example, Paytm and MMTC will engage with Tanishq to sell finished jewellery to Paytm's gold buyers if a buyer wants to covert the stored gold to ornaments.
A digital transfer of gold will happen from the buyer's account to Tanishq's. Tanishq will send that digital gold to MMTC, and get real gold in 100-gm bars in return to make the jewellery. That would help the jeweller, who purchases gold from the bullion merchants, at rates tad more than what MMTC will offer.
Through these partnerships Paytm might also earn advertising revenue for driving customers to jewellers, said the source.
"It is a win-win for all three -- the jeweller, Paytm and MMTC," said the source. "We are looking at different ways to engage with jewellers and buyers, and other online and offline platforms."
The Digital Gold project started as a 10 kg pilot at Paytm, and the companies expect the numbers to swell to 40-50 kgs in the next four to five days on the occasion of Akshay Tritiya.
Sharma doesn't want gold buying to be a part of a festive occasion, but wants it to be a habit -- buy it anytime for any amount, and allows the user to use gold like digital cash. "Our partnership with Paytm provides every Indian access to high quality, 24k 999.9 pure gold in a convenient and transparent manner," said Mehdi Barkhordar, chairman at MMTC-PAMP India.
According to the World Gold Council, Indians hold more than 24,000 tonners of gold worth $900 billion as per the World Gold Council estimates.