PNB fraud: Chanda Kochhar, Shikha Sharma summoned to explain loans given to Gitanjali Gems
Updated on Mar 06, 2018 04:17 PM IST
SFIO issues summons to ICICI Bank and Axis Bank, seeking explanation on loans given to Gitanjali Gems in connection with the PNB fraud case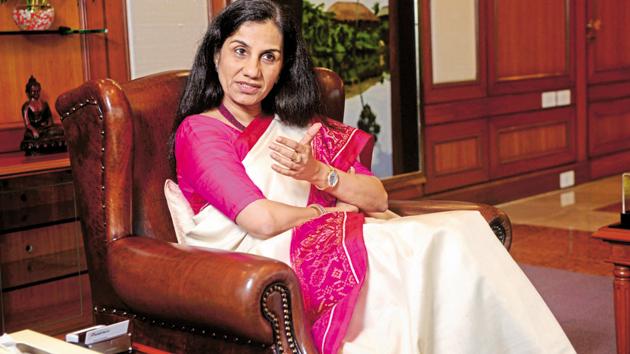 Livemint, Mumbai |
Jayshree P. Upadhyay
The Serious Fraud and Investigation Office (SFIO), an investigative agency which probes white collar crimes, has issued summons to ICICI Bank Ltd and Axis Bank Ltd, seeking explanation on loans given to Gitanjali Gems Ltd in connection with the Punjab National Bank (PNB) fraud case, said two people with direct knowledge of the matter, including an SFIO official.
The summons have gone out to Chanda Kochhar, managing director and chief executive officer of ICICI Bank, and Shikha Sharma, chief of Axis Bank, or their authorised representatives, on the Rs 5,280 crore working capital loan given by a consortium of bankers to Gitanjali Gems, the two people said.
ICICI Bank was the lead banker in the working capital loan extended to Gitanjali by a consortium of 31 banks.
"The other will also be summoned for explanation on the loans extended to the company," said the SFIO official, on the condition of anonymity.
An email sent to ICICI and Axis Bank spokespersons was not answered till the filing of the report.
In the meantime, BSE has also sought explanation from banks on SFIO summons.
SFIO is currently investigating the Rs12,636-crore fraud at PNB for violation of Companies Act and whether the banks funds were siphoned off by Nirav Modi- and Mehul Choksi-led firms.
The agency is looking at 114 firms, including seven limited liability partnership firms.
SFIO has been asked by the ministry of corporate affairs to submit its report in June.
The National Company Law Tribunal (NCLT) has also allowed the government to attach 64 properties belonging to individuals as well as companies that are part of groups headed by Nirav Modi and Mehul Choksi to prevent the accused from alienating as well as creating any third-party interest on any of the property.
Personalise your news feed. Follow trending topics