Rs 11,400-crore fraud at Punjab National Bank in case linked to jeweller Nirav Modi
Updated on Feb 15, 2018 12:03 AM IST
The government has asked the Enforcement Directorate, which investigates frauds involving foreign currency and transactions, to investigate the PNB matter.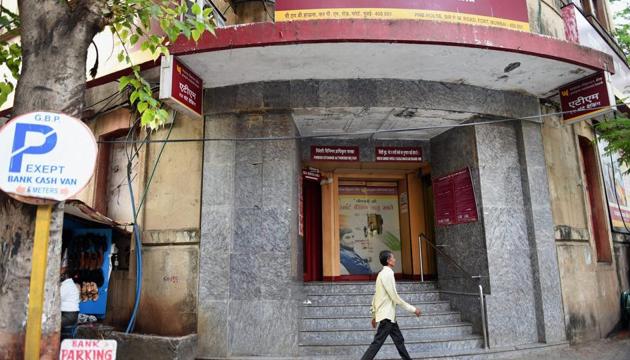 State-run Punjab National Bank (PNB) said it has unearthed fraudulent transactions of around Rs 11,400 crore in one of its branches in Mumbai and filed a complaint with the Central Bureau of Investigation (CBI) on the fraud amid concern that the contagion could spread to other banks.
According to two people familiar with the matter, who asked not to be identified, the case pertains to jeweller Nirav Modi, who is already being investigated by the federal investigation agency in connection with an earlier complaint by the same bank. The complaint was about fraudulent transactions of Rs 280 crore, although the bank said at the time that it was checking if the magnitude of the swindle was more.
Modi did not respond to an email seeking comment.
PNB managing director and CEO Sunil Mehta didn't respond to an email seeking comment.
The chief executive of a state-owned bank said on condition of anonymity that Modi had written to bankers offering to repay all his dues to them by selling his flagship company Firestar Diamond, which is valued at Rs 6,435 crore, in the next three to six months.
PNB's shares fell 10% on Wednesday.
The finance ministry moved swiftly to contain the crisis, and issued an advisory late on Tuesday asking all banks to review all their large exposures (or total loans to one customer).
The ministry has also asked the Enforcement Directorate, which investigates frauds involving foreign currency and transactions, to investigate the matter.
The fraud was perpetrated by employees of PNB who allegedly issued authorized so-called letters of understanding (basically, guarantees) that helped Modi's companies raise credit.
It is believed that they did so without making any entries in the bank's books or recording them in the core banking system.
The international branches of many other Indian banks—it is believed as many as 30—including Allahabad Bank, Axis Bank Ltd, State Bank of India (SBI), Union Bank of India and some foreign banks loaned money to Modi's companies based on these fraudulent guarantees.
PNB has already suspended 10 employees. The fraud dates back to 2011, although it isn't clear how long it lasted or how many guarantees were given.
Any delay in addressing the issue could result in a full-blown war between banks.
A person familiar with the development at PNB said the bank did not see itself responsible for making good with other banks affected because the guarantees had not been issued by it but by delinquent employees.
"At the end of the day, the lenders should have done the due diligence," this person added, on condition of anonymity.
But other lenders blame PNB. They say that they released money to Modi's companies on the basis of the guarantees issued by PNB. "Allahabad Bank has raised claims of two tranches of $26 million each from Punjab National Bank for underwriting the letter of credit. These were due on January 25 and February 6. We want the bank to pay up as the exposure is on PNB," said Usha Ananthasubramanian, managing director, Allahabad Bank. SBI and Union Bank of India have also raised similar claims.
In its statement to stock exchanges, PNB said its liability will be determined after taking a closer look at the transactions.
In the first case against Modi, last week, CBI booked him, and several members of his family and said they used the firms Diamond R Us, Solar Exports and Stellar Diamonds to conspire with bank officials to cause PNB "wrongful loss".
In a regulatory filing last week, Gitanjali Gems said that its managing director Mehul Choksi, who was named by CBI, had no dealings with two of the companies mentioned and had retired from a third in 1999.
J.N. Gupta, managing director at Stakeholders Empowerment Services, a proxy advisory, said: "How can an entire system be bypassed? How did it escape the auditors and investigators? Obviously more than one person seems to be involved."
Rajesh Ahuja of Hindustan Times contributed to this story