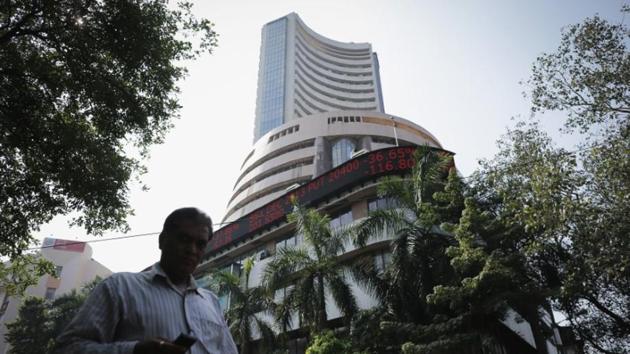 Stock market debut: Sandhar Technologies lists at 4% premium
Sandhar Technologies shares were listed at Rs345 on BSE, up 3.91% from its issue price of Rs332, after the company's Rs512-crore IPO was subscribed 6.2 times.
Livemint, Mumbai | By Nasrin Sultana
UPDATED ON APR 02, 2018 12:55 PM IST
Shares of Sandhar Technologies Ltd opened 4% higher on stock market debut on Monday after the auto component maker's Rs 512-crore initial public offering (IPO) was subscribed 6.2 times.
Sandhar Technologies shares were listed at Rs 345 on BSE, up 3.91% from its issue price of Rs332. The stock touched a high and a low of Rs 349.50 and Rs 342.25, respectively. At 10.04am, it was trading at Rs343.45, up 3.45% from its issue price.
Sandhar Technologies IPO, which was open during 19-21 March, had a price band of Rs 327-332. It had raised Rs153.74 crore from anchor investors, including DSP Blackrock MF, ICICI Prudential MF, HSBC Global Investment Fund, Eastspring Investment India, Aditya Birla MF, Nomura, SBI MF, Reliance MF and L&T MF.
Analysts were mixed about valuations of the issue. At the consolidated level, the company will trade at steep valautions of 50 times FY17 earnings, while at FY18 too it is expensive at 29 times, said Prabhudas Lilladher Pvt. Ltd. "Its closest competitors, Minda Corp. and Minda Industries, are currently trading at 26 times and 40 times FY18, respectively," it said in a report on 16 March.
However, Angel Broking Pvt. Ltd had said that in terms of valuations, the pre-issue price-to-earnings (PE) works out to 25 times first half of FY2018 annualized earnings (at the upper end of the price band), which is lower compared to its closest peer Minda Corp. (trading at 30 times its first half of FY2018 annualized earnings).
The company's revenue and Ebitda (earnings before interest, tax, depreciation and amortization) have grown at a compounded annual growth rate (CAGR) of 9% and 12.4%, respectively over FY13-17, with return ratios of 13%.
It is engaged in manufacturing a diverse range of automotive components and systems, primarily focusing on safety and security systems for automobiles across segments. It is the market leader for two-wheeler locking systems and rear view mirrors as well as commercial vehicle rear view mirror segment in India. It is also one of the largest manufacturers of operator cabins. The company supplies to 79 original equipment manufacturers (OEMs) globally, including Hero, Ashok Leyland, Honda Cars and Tata Motors.
Close