TCS, JLR grows in importance within Tata Group
Ratan Tata always wanted the conglomerate to be global in nature, and both Tata Consultancy services (TCS) and Jaguar Land Rover (JLR) are highly successful global companies.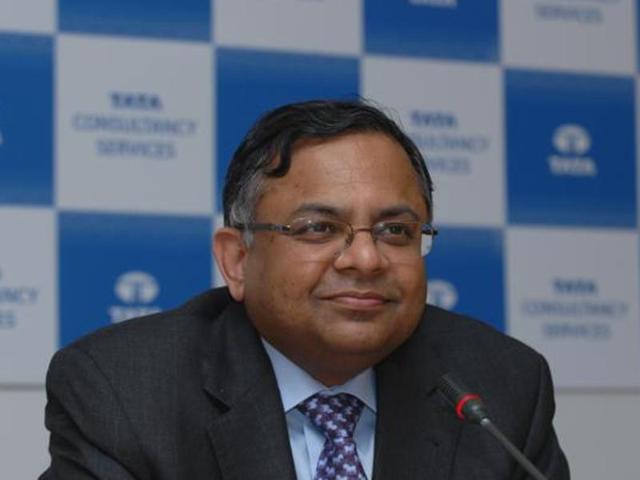 Published on Oct 26, 2016 08:44 PM IST
NEW DELHI The induction of Ralf Speth and N Chandrasekran as additional directors on the board of Tata Sons on Tuesday – a day after Cyrus Mistry was ousted as the group chairman – indicates that Jaguar Land Rover (JLR) and TCS is becoming more important within the Tata Group.
Speth is the CEO of JLR and Chandrasekaran is the CEO and MD of TCS, and their induction also brings back Tatas' old practice of having the CEOs of group companies on board, as a reward of exemplary performance.
The reasons are obvious.
TCS contributes to more than 60% of the $116-billion combined market capitalisation of 29 listed Tata Group companies. TCS, the country's largest information technology company, is more valuable than Reliance Industries Ltd(RIL), and also makes for over 70% of Tata Sons' revenue, which comes from dividends from its listed companies.
Chandrasekaran, or Chandra as he is popularly known, is patient, persevering and observant – qualities that Ratan Tata admires. Chandra neither has a management degree nor does he read management literature. His management ideologies come from real-life experiences, and he is known for his ability to see the big picture and focus on minute details.
He also has huge risk-taking appetite. In 2013, TCS was setting up BPO operations in Saudi Arabia to service clients such as energy giant Saudi Aramco and General Electric. The competition was tough, so Chandra set up an all-women centre, unheard of in the conservative Islamic land. It not only created competitive advantage, but was also an unique proposition.
While Chandra can make large-volume businesses more relevant and bigger, Speth understands design and style, global operations, and cars, Cars incidentally is Ratan Tata's passion.
JLR was a loss-making company, which Tata bought from Ford. Analysts and competitors said the acquisition will bring Tata Motors down, as it will not be able to handle the premium brand.
Its turnaround can be attributed to Speth, who launched the Evoque, Land Rover's compact sport utility vehicle (SUV) that saved JLR. Eight years after the acquisition, the company had £3.9 billion of free cash flow – that's thrice of what the Tatas spent on buying it.
"JLR brings in the money for Tata Motors and also prestige to the group. Ralf has made the products work against the Germans, which is a big achievement. JLR is the biggest name for the Tata empire across the world," said London-based Deepesh Rathore, co-founder of Emerging Markets Automotive Advisors.
Ratan Tata always wanted the conglomerate to be global in nature, and both TCS and JLR are highly successful global companies.
However, some like Kavil Ramachandran, executive director, Thomas Schmidheiny Centre for Family Enterprise at ISB, said that it would early to define the role of the new directors. "The induction overlaps with what happened to Mistry, and there was no advance announcement… It will be too speculative to detail out their role right now."
Close Story