Blackstone left nothing unturned to bag Mphasis
The $1.1-billion deal shows the PE fund, which has made big bets on real estate, is eager to grow its tech portfolio. That should not surprise anyone who knows the reality of realty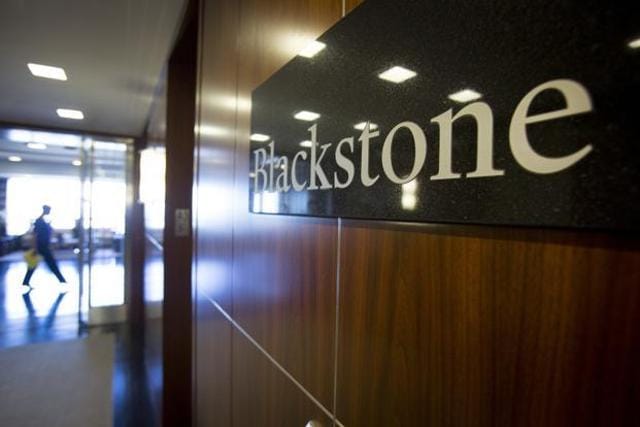 Published on Apr 11, 2016 11:12 AM IST
Amit Dixit was scouting for small and mid-sized information technology (IT) companies to invest in when, one morning last December, he received an email from Citibank, inviting Blackstone to bid for Mphasis, the Indian IT services company majority owned by HP.
Dixit, the co-head for India for Blackstone, a large private equity firm, couldn't have asked for more. He quickly changed his schedule for the following week and flew to New York to meet the bankers and HP executives. HP had hired Citi as its banker for the Mphasis sale.
But there was a problem. There were two other bidders: Apollo Global Management, another private equity firm, and TechMahindra, a large Indian IT company. Dixit had to act fast, and he did.
"We didn't have a view of what the other bidders were doing," says Dixit. So, he played by HP's rules. HP wanted to get rid of Mphasis quickly, and didn't want too many conditions.
Dixit agreed, and the deal was cemented. He also got his own pound of flesh. "HP has committed a five-year contract worth $990 million. Mphasis will also be one of HP's preferred partners," says Dixit. As a preferred partner, Mphasis is pre-qualified to participate in all of HP's outsourcing bids. Already, 27% of its revenue comes from HP.
Once Dixit got the assurance, the $1.1 billion deal was concluded. The deal also changes Blackstone's portfolio mix. IT becomes the second-largest portfolio for Blackstone India, after real estate. "We love the IT services sector because it has delivered 10-12% growth every year," says Dixit.
Since 2005, Blackstone has invested $3.3 billion in 22 firms in India and is the largest PE fund in the country. Investments in real estate assets, the firm's largest portfolio, are worth $2.7 billion. Given the dire straits of real estate, the Mphasis deal couldn't have come at a better time.
Blackstone has $1.65 billion lodged in three IT companies — Mphasis, Intelenet BPO, and IBS Software, which provides travel, transportation and logistics solutions to airline and hospitality companies.
The last 18 months have been good for Blackstone India — it has managed exits worth a billion dollar. PE firms make money by investing in companies, growing them, and exiting with high returns.
Blackstone has been lucky with IT companies in the past. It had bought Intelenet in 2007, and made a handsome return by selling it in 2011. It bought it back from Serco last year, at a price lower than what it had sold it for! "Serco had an urgency to sell and they asked us to bid for it," says Dixit. Once again in a quick turnaround Dixit cracked the deal, and acquired India's third-largest BPO.
For Intelenet and Mphasis, Dixit has a plan. As they grow on their own, Blackstone will also seed them into its large portfolio companies in the US. It had done this before with Intelenet (seven large companies in Blackstone's portfolio were its clients, 20% of its revenue still comes from the portfolio companies).
That was another reason why Dixit was looking at an IT company with scale, in the billion-dollar range, that could also serve the large companies in the US, especially in the area of banking, financial services and insurance. Mphasis fits the bill. It has the top six banks and 11 leading mortgage lenders as its customers.
But, that does not mean there is no work left to be done. Right after Blackstone picks up a company, it restructures the board and gets some of the best executives to run it. In India, it has hired 40 executives to run its portfolio companies. It makes what Dixit calls the 100-day plan, which determines what the company will do in the next five years, fixes processes like enterprise resource planning and management information systems, and finally works towards plugging gaps, through acquisitions. Between 2007 and 2011, it led four acquisitions for Intelenet.
So, are there more companies in the IT space that Dixit is looking at? "There is not a single mid-cap IT company that we haven't evaluated," says Dixit. Maybe some of them can become further acquisition targets for Mphasis. Blackstone has committed $2 billion of investments for India in the next couple of years. Dixit has a lot to play with.
Close Story