China's economic growth declines to 6-year low
Updated on Oct 19, 2015 10:21 PM IST
China's economy decelerated in the latest quarter but stronger spending by consumers who are emerging as an important pillar of growth helped to avert a deeper downturn.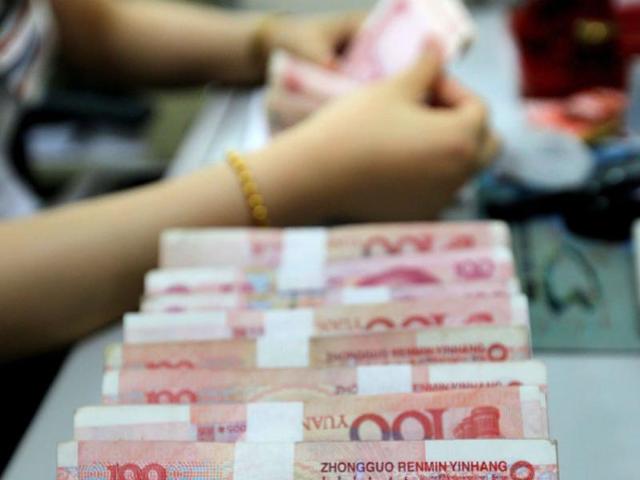 China's economy decelerated in the latest quarter but stronger spending by consumers who are emerging as an important pillar of growth helped to avert a deeper downturn.
The world's second-largest economy grew by 6.9 % in the three months ended in September, the slowest since early 2009 in the aftermath of the global financial crisis, data showed Monday. That was down from the previous quarter's 7 %.
China's economic prospects are being scrutinized around the world. Its slowdown has unnerved global markets and held down worldwide economic growth, especially in countries such as Brazil and Australia that export raw materials to China.
Last month, the Federal Reserve cited China's slowdown and deteriorating global economic conditions when it delayed a long-anticipated increase in short-term American interest rates.
Weakening trade and manufacturing have fueled concern in China about possible job losses and unrest. The communist government has cut interest rates five times since last November in an effort to shore up growth.
The latest data highlight the two-speed nature of China's economy in the midst of a marathon effort by the Communist Party to nurture self-sustaining growth based on domestic consumption and reduce reliance on trade and investment. Manufacturers are shrinking and shedding millions of jobs while consumer-oriented businesses expand.
In September, growth in factory output slowed to 5.7 % from August's 6.1 %. At the same time, retail sales growth rose to 10.9 % from July's 10.5 %. E-commerce spending leaped ahead, rising 36 % in the third quarter over a year earlier.
"Continued downward pressures from real estate and exports caused GDP growth to drop," said Louis Kuijs of Oxford Economics in a report. "But robust consumption and infrastructure prevented a sharper slowdown."
The decline in Chinese heavy industry and construction has depressed demand for oil, iron ore and other commodities, dragging on growth in Australia, Brazil and other supplier countries.
At the same time, rising Chinese incomes are propelling demand for European wines, wheat and fresh fruit from Australia and the United States, medical technology and other imports.
Private sector forecasters have cut their outlook for China's growth this year to between 6.5 and 7 %. That still would be the second-strongest of any major country, surpassed only by India, where the International Monetary Fund expects 7.5 %. It would be more than double the 3.1 % growth forecast by the IMF for the United States.
Much of China's 5-year-old slowdown has been self-imposed but an unexpectedly sharp decline over the past year, due in part to weak demand for Chinese exports, prompted concern the downturn might be deepening too sharply. Forecasters expect Beijing to cut interest rates further and take other steps to shore up growth.
The IMF expects growth to slow to 6.3% next year and 6 % in 2017.
"We think there is further slowing to go," said Wei Li of Commonwealth Bank of Australia in a report. "Although we do not foresee China falling into a crisis, the economic growth rate is set to stay lower for longer."
Communist leaders set an official growth target of "about 7 %" for this year but have tried to discourage investors and the public from focusing on that figure. The top economic official, Premier Li Keqiang, said in September he would accept growth below that level so long as the economy keeps creating enough new jobs.
"In order to restructure, the economy will face some downward pressure," said Sheng Laiyun, a spokesman for the Chinese statistics agency.
"China does not lack growth momentum," said Sheng at a news conference. "Despite a slowdown in the industrial sector, China's services sector is growing rapidly."
Already, e-commerce, restaurants and other services for China's own consumers account for 41.7 % of the country's employment, well ahead of manufacturing's 34.7 % share, according to government data.
The economy's latest performance was slightly better than forecast, defying expectations the collapse of a stock market boom the previous quarter would drag down consumer spending.
September imports plunged in dollar value but analysts said that was due to lower prices for oil and other commodities. They noted the volume of imports of iron ore, oil and some other raw materials increased slightly, suggesting construction and manufacturing might be accelerating.
Exports in the first nine months of the year were down 1.9 % from a year earlier, threatening the health of manufacturers that employ millions of workers. Weak global demand makes it unlikely Beijing can meet its trade growth target of 6 % for this year.
Some forecasters suggest Beijing overstates growth and the true rate might be as low as 5 %.
"Today's data suggest that while the official GDP figures continue to overstate the actual pace of growth in China by a significant margin, underlying conditions are subdued but stable," said Julian Evans-Pritchard of Capital Economics in a report.