Looking to acquire new airports through govt bids: Adani Airports CEO
ANI | | Posted by Ritu Maria Johny
Jan 18, 2023 05:43 PM IST
The Adani Airports CEO stated that this is the policy agenda but we are keen to acquire new airports.
The Chief Executive Officer (CEO) of Adani Airport Holdings Ltd Arun Bansal today while speaking to ANI stated that Adani Airports is very ambitious to acquire more airports through government bidding.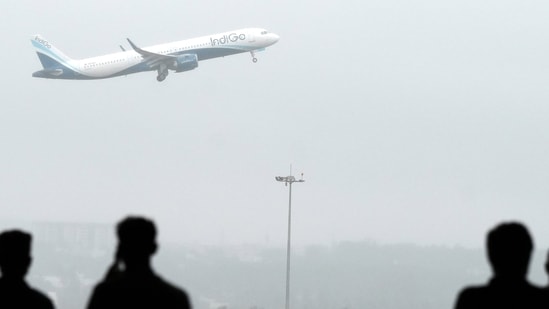 The Adani Airports CEO stated that this is the policy agenda but we are keen to acquire new airports.
Mr Bansal spoke exclusively to ANI after Assocham announced the best regional airport awards for Lucknow and Ahmedabad airports.
"This is the policy agenda. This needs to see the next round of bidding when the government decides to go and we of course to ambition to try for new acquisitions," Mr Bansal told ANI.
"We are very happy to receive these awards and be recognised as the best regional airports in the country for Lucknow and Ahmedabad," he told ANI.
Currently, the Adani airport holding company is running 7 airports in the country.
However, he shared his belief in the Indian aviation growth industry and said that in a period of five to ten years, 900 million passengers would be flying through Indian airports.
"If you really look at the Indian aviation sector, India will see tremendous growth. If you look at the global growth as passengers, the percentage of population as compared to India is still fairly low."
"Before the Covid pandemic, around 300 million passengers flew from Indian airports. This number will grow thrice in the next five to ten years. So there is tremendous potential for growth in the aviation sector in India," said Mr Bansal.
He stated that for meeting the growth of passengers, "Airport is playing a significant role in making sure to let the consumer use the facility of the airport," he added.
When asked about the problem of congestion at the airports which brings stress to the passengers during their air travel, Mr Bansal said, "We handle congestion issues very well. Of course the passenger growth at the airports was significant post Covid because of the demand. Pre-covid we haven't seen any issues of congestion at the airports we have planned. We have investors digitisation at our airports with which we are able to manage the passenger flow. The seamless flow is the outcome of us handling the congestion very well."