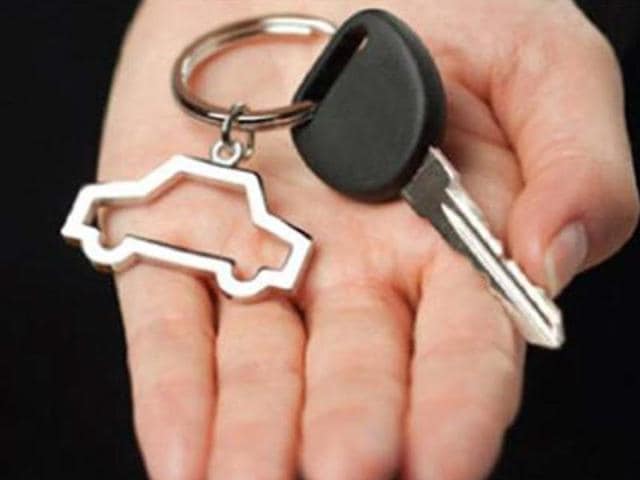 Maruti shares drop as investors protest Suzuki deal
Worries about a prolonged stand-off between investors and Maruti Suzuki Ltd sent the automaker's shares down as much as 4.2% on Tuesday.
UPDATED ON MAR 12, 2014 04:04 PM IST
Worries about a prolonged stand-off between investors and Maruti Suzuki Ltd sent the automaker's shares down as much as 4.2% on Tuesday.
The company's shares, which were trading down 1.5% at 0506 GMT, have under-perform the broader index ever since Suzuki Motor Co, which owns 56% of Maruti, in January announced plans to invest $488 million on a new plant in India and shelved an earlier plan for Maruti to set up the factory itself.
A group of 16 big fund managers said in a letter to Maruti management dated March 5 and seen by Reuters, that the plan would shift manufacturing activity away from the Indian company and turn it into a "shell company" of its parent.
"The decision of the MSIL board is ill-conceived in its entirety and results in outsourcing of the core manufacturing activity that is fundamental and critical for MSIL," the letter said, referring to Maruti Suzuki.
"This clearly is not in the best interest of MSIL and its shareholders and is in fact significantly detrimental to them," the investors said, in a rare case of shareholder activism in India.
A spokesman for Maruti confirmed the company had received the letter and said it was in talks with shareholders to convey the "intent and purpose" of the deal.
A smaller group of shareholders sent a previous letter last month, saying they were concerned that the contract for the plant in Gujarat state meant the Japanese carmaker, rather than Maruti, would reap the benefits of rising domestic sales.
Maruti dismissed the initial claim in a press release issued late last month providing additional financial details for the new plant, including pricing for the cars produced and capital investment amounts.
"The press release does not even touch upon why such an oppressive transaction can be justified taking into account the interests of shareholders of MSIL," the shareholders said.
Under the plan, Maruti will buy vehicles produced by Suzuki at the new plant and sell them in the open market. Maruti currently produces and sells its own cars.
Maruti will continue to produce cars at its existing factories in Manesar and Gurgaon, which have a capacity of 1.5 million vehicles per year, but incremental production would be sourced from the Suzuki plant.
The second letter was signed by HDFC Asset Management, DSP BlackRock Investment Managers, Axis Asset Management and Birla Sun Life Mutual Fund, among others.
Maruti Suzuki shares have gained 1.5% since Suzuki made its announcement on Jan. 28, widely under-performing a record-setting rally in the broader NSE index, which is up 6.5% since that date.
"Neither the company is relenting nor the investors are stepping back," said Ashvin Shetty, an analyst at brokerage Ambit Capital.
"They (Maruti Suzuki) were likely to sign the agreement with Suzuki in April-May, but now it appears that could be delayed if the investors continue to pressure the company."
Close