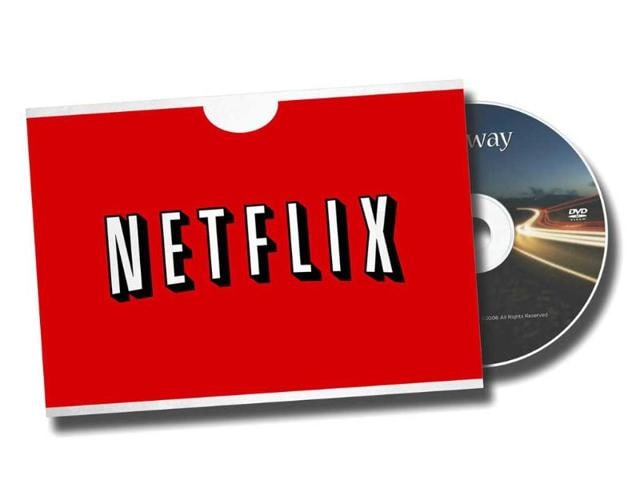 Netflix's 2Q report flops despite soaring earnings
Netflix's revival of the comedy series "Arrested Development" didn't reel in as many subscribers to the Internet video service as Wall Street had hoped, turning a solid second-quarter earnings report into a reality check.
UPDATED ON JUL 23, 2013 11:22 AM IST
Netflix's revival of the comedy series "Arrested Development" didn't reel in as many subscribers to the Internet video service as Wall Street had hoped, turning a solid second-quarter earnings report into a reality check.


Even though Netflix's profit more than quadrupled, the report released Monday flopped among investors because it didn't live up to the lofty expectations propelling the company's high-flying stock. The shares have nearly tripled since the beginning of the year, raising the pressure on Netflix Inc. to deliver spectacular numbers.
That didn't' happen during the three months ending in June, despite the much-anticipated return of "Arrested Development" after a seven-year absence. Netflix's stock slid $9.96, or nearly 4 percent, to $252 in extended trading after the numbers came out.
"It was a very good quarter by most standards, but that doesn't cut it when your stock has risen by 200 percent," said Pacific Crest analyst Andy Hargeaves.
Netflix picked up 630,000 U.S. subscribers during the three months ending in June. That performance was slightly above the mid-range target set by Netflix Inc.'s management in April. But the Los Gatos, Calif., company also had predicted it might end the period with as many as 880,000 more subscribers - a goal that many investors evidently were hoping would be reached.
Expectations had been raised by the Memorial Day weekend release of 15 new "Arrested Development" episodes. The comedy starring Jason Bateman and Michael Cera had built a cult following before its cancellation by the Fox network in 2006, after three seasons on broadcast television.
In a letter to shareholders, Netflix CEO Reed Hastings credited "Arrested Development" for providing a "small but noticeable bump" in subscribers. He praised the company for being able to add more subscribers during the first half of this year than it did last year, despite intensifying competition from other Internet video services run by Amazon.com Inc. and Hulu.
Netflix has added 2.7 million subscribers so far this year, up from 2.5 million at the same time last year.
"We are feeling quite good about the business," Hastings assured investors during an unusual live video presentation that was akin to an Internet talk show. Two hosts, CNBC anchor Julia Boorstin and BTIG Research analyst Rich Greenfield, peppered Hastings and two other Netflix executives with questions that had been emailed and tweeted to them.
The second-quarter gains leave Netflix with 29.8 million U.S. subscribers to an $8 monthly service that streams video to Internet-connected devices.
Netflix also added 605,000 international subscribers in the second quarter to boost its total customers outside the U.S to 7.75 million.
Those figures, particularly the U.S. subscriber count, have become Wall Street's focal point, said Sterne Agee analyst Arvind Bhatia. "This is not about the earnings at this point," he said. "It's about how much of the market for Internet video that Netflix can grab."
Netflix's DVD-by-mail rental service continued a gradual demise as more people embrace the convenience of Internet streaming instead of waiting for discs to be delivered. Netflix lost another 475,000 DVD subscribers in the second quarter, leaving the company with 7.5 million on that side of its service. Netflix has been pushing people toward streaming because the company believes DVDs are destined for obsolescence and it doesn't want to spend a lot on the business any longer.
The company increasingly is relying on programming produced especially for its service to retain current subscribers and lure new customers. Since the beginning of the year, Netflix has released four original series, including the debut of "Orange Is The New Black" earlier this month.
During its first week on Netflix, "Orange Is The New Black" attracted more viewers than "Arrested Development" or the other two original series, "House of Cards" and "Hemlock Grove," released this year, according to Ted Sarandos, the company's chief content officer. He declined to provide any specifics about the audience's size.
Netflix received a major boost from "House of Cards," a political drama starring Kevin Spacey, during the opening three months of the year. That series earned nine Emmy Award nominations, including for outstanding drama, best actor and best actress. No Internet-only series had previously been nominated in those marquee categories.
"Arrested Development" also garnered three Emmy nominations.
No one was counting on "Arrested Development" to attract as many subscribers as the February release of "House of Cards" because the comedy came out during the second quarter, a period when Netflix has more trouble signing up new customers. That's because the longer daylight hours and the start of the summer vacation season translate into a smaller pool of people interested in subscribing to a video service.
"It was a very solid quarter," Hastings told The Associated Press in a Monday interview. "But we are focused on how do we get substantially bigger and how do we get substantially better. The quarter was fine, but it's not our main focus."
Netflix earned $29.5 million, or 49 cents per share, in the quarter, up from $6.2 million, or 11 cents per share, a year earlier.
Analysts surveyed by FactSet had forecast earnings of 40 cents per share.
Netflix's revenue climbed 20 percent from last year to $1.07 billion, mirroring analyst projections.
In the current quarter ending in September, Netflix predicted it will add 690,000 to 1.49 million U.S. subscribers.
Close