EPF tax row and rollback: Why politics always trumps economics in India
Mar 08, 2016 03:10 PM IST
It doesn't matter how many members of Parliament are on your wide, nor does the strength of the leader's image.
A ranking of India's finance ministers should put Yashwant Sinha right there on top. He cleaned up the excise structure – it used to be a right royal mess – and controlled subsidies. He brought down real interest rates, freed up telecom, and tried to deregulate the prices of petrol and diesel.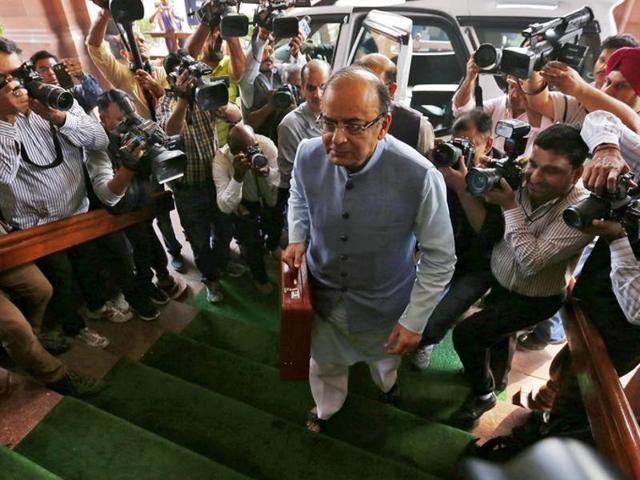 He also earned the eternal gratitude of business journalists by moving the time of the Budget speech from the Raj era hangover of 5 pm to 11 am. This meant that the Budget editions of newspapers could be brought out in time to reach readers outside the cities where they were printed.
Yet, Sinha remains somewhat unsung. The reasons for that could be two.
First, not many at the time understood the full impact of what he was doing. Secondly, he was forced to climb down on some of his bold measures, earning for himself the uncharitable sobriquet of Rollback Sinha.
Read | Govt rolls back budget proposal to tax provident fund withdrawals
In those days, there was still no iron clad consensus on the desirability and benefits of economic reforms. Sinha's party, the BJP, did not have a majority in the Lok Sabha. Yet, he persevered, making little concessions and earning his little victories, until being moved to the external affairs ministry in 2002.
Those who know Sinha personally may be able to tell us how much he envies Arun Jaitley, the current finance minister whose party enjoys a comfortable majority in the Lok Sabha, and has a strong leader in Prime Minister Narendra Modi.
But maybe Sinha no longer envies Jaitley. For economics remains as vulnerable to politics it did in Sinha's time. It doesn't matter how many members of Parliament are on your wide, nor does the strength of the leader's image. Why else would Jaitley be forced to withdraw the tax on employee provident fund?
The EPF tax, as pointed out in an earlier piece , was a real piece of reform. It was a bold move to cajole Indians to understand and accept the principle of taxation. And it came alongside the rise in taxes for the super rich (those earning more than Rs. 1 crore a year) and those earning more than Rs 10 lakh in dividend income.
Read | 'Bad phrasing in budget speech caused confusion on EPF tax proposal'
As finance minister Arun Jaitley told the HT a few hours after presenting the Budget on February 29, there is a limit to which an economy can afford exemptions. The government needs money. The rural sector is in distress. The pay commission's award is hanging on the government's head. The one-rank-one-pension principle has to be implemented. The infrastructure has to be put back on track. At the same time, the fiscal deficit targets have to be met lest the rabble rousers overseas should jump at a deviation and denounce India.
Not that the EPF tax alone could address all our woes. It did not promise a bonanza. Only 7 million salary earners would have ended up paying it, leaving some 30 million others untouched.
But it was based on a sound principle, one that could have gone on to create better understanding of the responsibility of citizens towards society. Since the National Pension Scheme is taxable, though only partially, so should be the EPF. And if the tax on EPF drove money into pension funds, so much better for long-term investments.
In any case, EPF is money on which you do not pay tax when it comes. It's money you can take out and spend on whatever you want, be it jewellery or a car. If you don't want to pay the tax, don't blow up this money, invest it in annuity schemes. The Prime Minister recently told a gathering of industrialists that subsidy rationalisation should extend to those that are enjoyed by richer Indians - and which are typically, as with the EPF, not called "subsidies".
Read | EPF tax: How the decision will affect Amar, Akbar and Antony
Unfortunately, the finance minster faced a deluge of protests in the media and elsewhere against the EPF tax. Curiously, some of the voices said the EPF was a handy tool to marry off one's daughter. But the daughters can be married off even after paying a little bit of tax. The government also sent out feelers that it might tax only the interest portion of the EPF, not the principal. Secondly, the challenge of marrying off one's daughter can be handled better through social change. Why doesn't anyone withdraw EPF to marry off their son?
Junior finance minister Jayant Sinha says that as a people we have to decide what kind of a society we want. If we want the government to take care of roads, pollution, public transport, and other things, we have to be open to paying taxes.
More to the point, it would be interesting to ask Jayant Sinha what is going through the mind of his father, Yashwant Sinha.