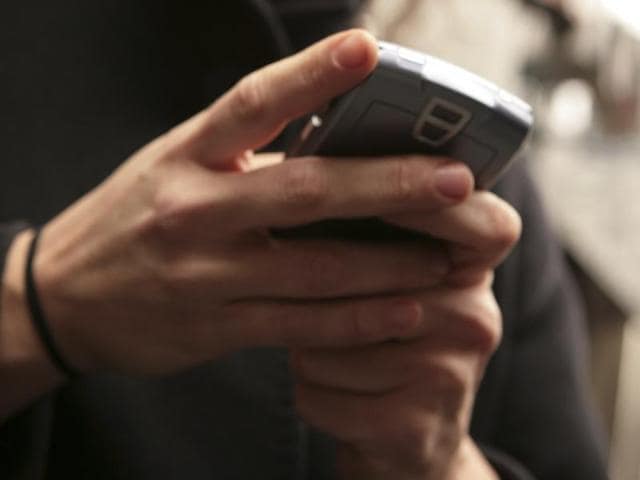 SMS 2.0: Reinventing itself to survive the social media onslaught
WhatsApp and Facebook may have replaced the SMS in personal messaging, but for mobile banking and instant notifications, it is still irreplaceable.
Hindustan Times | By Sruthin Lal
, New Delhi
UPDATED ON MAR 17, 2016 02:25 PM IST
It's not the end of the road for the good old SMS, not yet.
WhatsApp and Facebook may have replaced short messaging service (SMS) in personal messaging, but for mobile banking and instant notifications, SMS is still irreplaceable.
Widely adopted by businesses from banks to startups, SMS is the foundation of the application to person (A2P) market -- the business jargon for services such as one-time passwords (OTPs).
And revenues of most of the bulk SMS aggregators – mediators between companies and network operators -- are growing in double-digits.
"We are seeing an increased adoption in all segments, including banking, e-commerce, social media, logistics and health care. The government has also adopted SMS as an effective channel to reach out to citizens," says Uday Reddy, CMD of Tanla, a Hyderabad-based telecom products and services provider. Around 60% of Tanla's revenues come from SMS. The revenue growth was 63.51% in the quarter ended December 2015.
"Even the over-the-top applications (such as WhatsApp) platforms are indirectly dependent on A2P SMSs," says Rajdip Gupta, CEO of RouteSMS, citing the fact that promotions and verifications in many such applications are done thorugh SMS.
RouteSMS was established in 2004, and started its India operations three years ago after it set-up presence in five countries. Revenue has grown around 50% in the past 5 years.
Universal reach, compatibility with feature phones, and less intrusiveness and low cost compared to voice calls or WhatsApp makes SMS preferable. Unlike e-mails where 70% of the global messages are bogus, SMS is relatively spam-free.
For all their attractiveness, revenue per SMS is very low at 10 paise -- globally it is around Rs 2, says Ananth Prasanth of Bangalore-based Kapsystem, making it a volume-driven market. Tanla says 8 billion A2P messages are sent in India every month. RouteSMS claims to send over a billion in India and 2.6 billion globally.
This also leaves scope for consolidation in the sector.
In May 2015 mGage, a US-based company, acquired Bangalore-based Unicel in a Rs 100 -crore deal, making it one of the largest player in India with a 45% market share. With Rs 150 crore in reserves, Gupta is also on the look out.
Globally, the share of A2P messaging constituted 22.4% of the 7.3 trillion SMSes sent in 2015, nearly doubling from 11.7% five years ago, according to a study by Portio Research. Global revenue is set to reach about $55 billion in 2017 from $ 33.5 billion in 2010. Just to give a comparison, WhatsApp messages total 11 trillion annually.
Network operators are also keen on the segment. Arvind Bali, director and CEO of Videocon telecom, says the company is getting into the aggregator's role to deal directly with firms. It is working on SMSes that get deleted once it is read, to add to the convenience.
"As an operator our revenues are going up as we charge for sending these SMSes and for receiving them from other operators. As the volumes are high, it can mean good money" says Bali.
Close