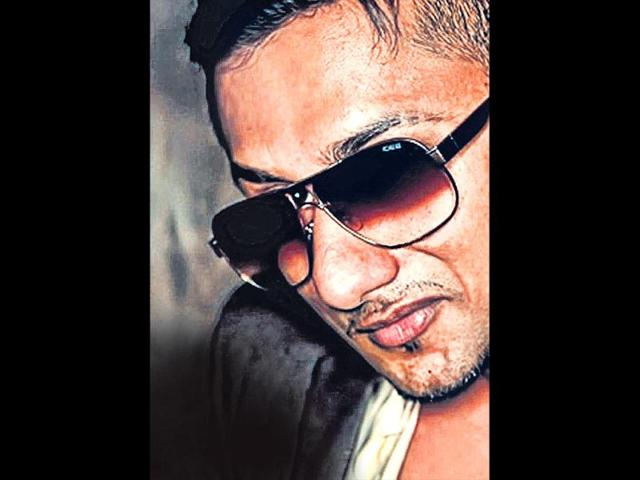 As NGO seeks another FIR, Honey Singh disowns explicit songs
As outrage over the explicit content of Honey Singh's songs spread in the backdrop of the Delhi gangrape-murder, the rapper came under fresh fire in Punjab on Tuesday. HT had first raised concerns over such obscene and lewd lyrics in April, read http://read.ht/Wvc .
None | By HTC,PTI and IANS
, Nawanshahr/new Delhi: Nawanshahr/new Delhi
UPDATED ON JAN 02, 2013 04:55 PM IST
As outrage over the explicit content of his songs spread in the backdrop of the Delhi gangrape-murder, rapper Honey Singh came under fresh fire in his native Punjab on Tuesday.
A social organisation, HELP, on Tuesday submitted a complaint to the senior superintendent of police (SSP) in Nawanshahr and sought registration of a case against Honey. Already booked for obscenity as per a first-information report (FIR) in Lucknow, Honey sought to disown such songs, saying in Delhi that he had not written the lyrics.
HELP's president Parwinder Singh Kittna also sought an FIR under sections 292, 293 and 294 of the
Indian Penal Code (IPC) that deal with obscenity. "The lyrics of the songs are so vulgar that these can neither be listened to nor be written in the complaint," Kittna said. He noted that the song is available on a popular video-sharing website YouTube, and the police should ensure its removal.
In Lucknow, the complaint that led to an FIR on Monday was lodged by senior Indian Police Service (IPS) officer Amitabh Thakur, who made specific mention of the song "Main hun balatkari (I am a rapist)".
Honey, 28, was also forced to cancel his New Year's Eve show in Gurgaon after protests in the backdrop of the Delhi gangrape incident. Howber, Honey's manager Anup Kumar claimed the show had been cancelled "not because of the protests but in solidarity with the Delhi gangrape victim". "This is not the first concert we are cancelling in Delhi after that horrific incident. We had also cancelled our much-publicised December 25 event," he said.
The scheduled venue, Bristol Hotel, disputed the version, saying it was the management that had decided to cancel the performance.
Honey has also issued a public notice claiming that he is not the author of those lyrics. A notice by lawyer Pragyan Pradip Sharma, on behalf of Honey, read: "My client has already written to various digital platforms to immediately take down the video/songs and is also considering appropriate legal action for defamation, loss of reputation and violation of privacy."

Symptom of rot: His latest song still a roaring hit

Chandigarh: Notwithstanding the controversies over the risqué lyrics of his songs, Honey Singh continues to remain a roaring hit. His latest Punjabi number in collaboration with Jazzy B, 'This Party Getting' Hot', has notched up over a million views online in just 80 hours.
"Released online on December 28, the video has been viewed in more than 150 countries, and is the most watched video in India on YouTube. It has been among the top 5 in the UK, Canada, Australia and New Zealand over the past few days," said Dinesh Aulakh, director of Speed Records, the producer of the song.
Jazzy B said they had never expected such incredible response: "The combined viewership of the teaser, promo and the music video on YouTube had crossed the figure of 2 million till Monday."
Close