Archana Parmar is first woman chief engineer in Himachal
HER ROAD TO PROGRESS: "Engineering is rare field that women opt for. I was inspired by my father, Devender Singh Parmar, to do civil engineering," says Archana, who graduated from Punjab Engineering College (PEC), Chandigarh, in 1987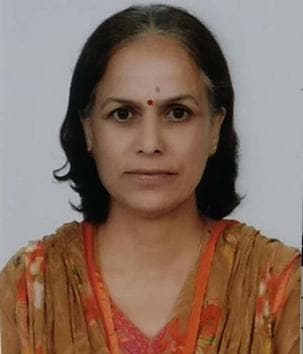 Updated on Jan 09, 2020 07:04 PM IST
Hindustan Times, Chandigarh |
, Shimla
HT Correspondent
She opted for civil engineering when it was rare for women to take up engineering nearly four decades ago and today she has come a long way through sheer dint of hard work in the field. Making inroads into yet another male bastion, Archana Parmar, 54, took charge as the first woman chief engineer of Himachal Pradesh on Thursday.
Archana, who joined the state public works department in 1988 after graduating from Punjab Engineering College, Chandigarh, sees her new assignment as chief engineer, national highways, of the hill state as challenging. "I have a long experience in field postings but this assignment is certainly challenging. I'm proud to have got a bigger opportunity to serve my state," she says.
PWD engineer-in-chief VK Sharma described Archana as one of the outstanding officers in the department. "She is a dedicated officer who has always worked honestly. It's due to her hard work that she has got this promotion," he says.
"I was inspired by to do civil engineering by my father. In those days, few women ventured into engineering. My elder brother was studying in Chandigarh so I insisted my father send me there too for higher studies. We were a batch of 70 students with only three girls. I had the option of studying architecture and medicine, but I opted for engineering as my mathematics was equally good. Even after studying engineering, girls preferred academics in those days. It was rare for them to go on field postings," she said.
Her father, Devender Singh Parmar, retired as chief engineer from Chaudhary Sarwan Kumar Agricultural University, Palampur, in 1990. Archana's elder brothers Atul Singh Parmar and Amit Singh Parmar have both retired as colonels from the Indian Army. Her husband, Diljit Singh Thakur, is an Indian Police Service officer and posted as an inspector general of police.
Archana was promoted as an executive engineer in 2004 and posted as XEN, Shimla division II, from 2006-07. She worked as the executive engineer of PWD, Solan division, from 2007-08 and was posted as the superintending engineer under the Pradhan Mantri Gramin Sadak Yojana in 2015. She also worked as AE and Xen, PWD design, in Palampur, Nurpur, Bilaspur, Solan and Shimla.
Archana has her work cut out for she will be in-charge of the state of the nine national highways with a total length of 1,250km. The hill state has a high incidence of road accidents as compared to neighbouring Jammu and Kashmir and Uttarakhand. Poor road conditions and lack of crash barriers are often cited as the cause of the accidents besides human error.
Close Story
Personalise your news feed. Follow trending topics