70 spools of banned plastic kite string recovered, two held
Jan 17, 2023 12:30 AM IST
Inspector Inderjit Singh, SHO at Jagraon police station said two separate cases under Section 188 (Disobedience) of Indian Penal Code have been lodged against the accused
Amid increasing cases of injuries inflicted by banned plastic kite string, the police and district administration initiated a joint operation in Jagraon.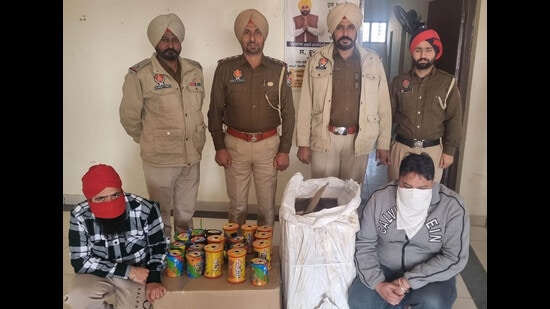 Following the operation, the Jagraon Police arrested two accused and recovered 70 spools of banned plastic kite string from their possession. The accused have been identified as Harpreet Singh of Jagraon and Sanjiv Kumar alias Happy of Geeta Colony of Jagraon.
Inspector Inderjit Singh, SHO at Jagraon police station said two separate cases under Section 188 (Disobedience) of Indian Penal Code have been lodged against the accused.
Giving details, Jagraon sub-divisional magistrate (SDM) Vikas Hira said a joint team of district administration and police conducted checks at various shops. The SDM appealed to the people to inform the local administration or police station about such persons so that immediate action can be taken against the violators. He also urged parents not to allow their children to use Chinese string and make them aware of the dangerous outcome of using this string.