Haryana ex-Cong MLA faces trial in defamation case by IPS officer
Updated on Feb 25, 2021 10:22 AM IST
Former Rai legislator Jai Tirath Dahiya was granted bail upon furnishing the bail bonds worth ₹30,000 with a surety of the same amount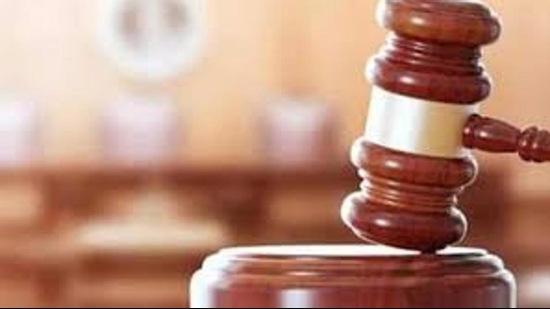 Rewari additional sessions judge Rakesh Kumar Yadav has summoned former Congress legislator Jai Tirath Dahiya to face trial in a defamation case filed by Indian Police Service officer Bharti Arora, the then director-principal of Motilal Nehru Sports School (MNSS) at Rai in Sonepat in May 2017.
Booked under Section 500 (defamation) of the Indian Police Code, Dahiya, who represented Rai in the assembly, was granted bail upon furnishing bail bonds worth ₹30,000 with a surety of the same amount.
The court has fixed March 22 as the next date of hearing for pre-charge of evidence of the complainant.
Passing the order on February 22, Yadav said, "The court has minutely gone through the contents of complaint and record produced by the complainant with regard to allegations and the same constitute prima-facie commission of offence under Section 500 of the IPC. The court is also of the opinion that at the time of summoning the accused, if prima-facie evidence is available on record, it is not necessary in each and every case to see the record meticulously and threadbare. In this case, the complaint has been filed with regard to an offence under Section 500 of the IPC in which the reputation harm pertains to a public servant and therefore, examination of the complainant and witness is dispensed with. The court comes to the conclusion that prima-facie facts alleged in the complaint and supported by records are sufficient to summon the accused to face trial for commission of offence."
Vivek Tanwar, the special prosecutor for the complainant, said Bharti is an outstanding police officer. "The harm caused by Dahiya to her reputation is irreversible. It was a deliberate attack on a public servant," he said.
The Haryana governor granted sanction to Arora to launch the prosecution under Section 199 (2) for filing a complaint under Section 202 of the CrPc and appointed Tanwar as special prosecutor for filing the case on her behalf on November 10, 2017.
The complainant alleged that Dahiya's defamatory statement, which was published in two vernacular dailies harmed her reputation in 2017.
When contacted, Dahiya said he had levelled allegations against Arora on the basis of an audit report carried out by the finance department and he had apologised to her two days ago after the CAG reports gave her a clean chit.
The conflict had started in 2017 after Dahiya levelled allegations of irregularities in the purchase of sports items in the Rai sports school.
Arora served a legal notice on him, accusing him of a vilification and slander campaign against her.
Personalise your news feed. Follow trending topics