Soon, commercial units in Chandigarh may have to shell out more for fire NOCs
Nov 28, 2022 01:57 AM IST
Chandigarh MC plans a 20% hike, agenda to be tabled in General House meeting on November 29; the charges have been increased from ₹5,000 to ₹6,000 for 500 square metres, and from ₹10 to ₹12 per square metre beyond that area.
Soon, commercial establishments in Chandigarh may have to shell out more for fire no-objection certificates (NOCs) as the municipal corporation (MC) has proposed a 20% hike in charges, a first since it was introduced in 2018.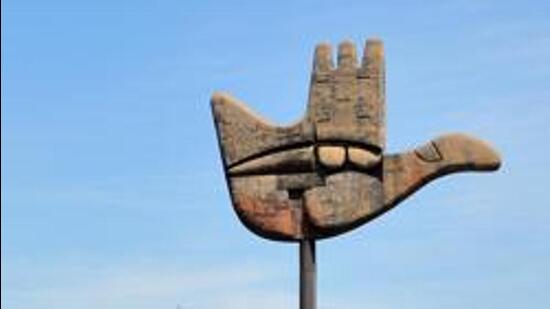 The agenda will be tabled for approval in the General House meeting on November 29.
Stay tuned with breaking news on HT Channel on Facebook.
Join Now
The charges have been increased from ₹5,000 to ₹6,000 for 500 square metres, and from ₹10 to ₹12 per square metre beyond that area.
The fee will be charged from multiplex buildings, cinema halls, malls, gas agencies, hotels, marriage places, schools, petrol pumps, colleges, universities, hospitals and open exhibitions. There are around 20,000 commercial establishments in the city. The NOC is valid for a period of three years after it which owners will have to get it renewed.
MC joint commissioner Gurinder Singh Sodhi said, "We have increased the rates after a gap of four years. Earlier, most commercial unit owners never took fire NOC seriously, but now it is mandatory."
As per MC officials, only around 1,000 commercial units in the city have fire NOCs. They added that a survey is underway, which will be go on till December 31, after which units without NOCs will be issued notices.
Aam Aadmi Party councillor, who is the leader of Opposition in the House, said, "We will oppose the hike as the business class has already suffered a lot due to the pandemic and cannot pay more for the NOCs."
Till 2018, the NOC was issued free of cost but in view of the MC's financial crunch, it started charging for the certificates.
EMBED
Staff shortage: Sanitation of 13 new villages to be outsourced to pvt firm
Chandigarh: A year after 13 villages were included in the purview of the Chandigarh municipal corporation, the civic body is planning to hand over its cleanliness works to a private firm.
The villages, including Behlana, Raipur Khurd, Raipur Kalan, Makhan Majra, Daria, Mauli Jagran, Kishangarh, Kaimbwala, Khuda Ali Sher, Khuda Jassu, Khuda Lahora, Sarangpur, and Dhanas, had been merged with the MC in January 2019, after the term of their panchayats ended, and came under the jurisdiction of the civic body in November 2021.
There are around 50,000 people residing in these villages.
As per the agenda item, which will be tabled before the House on November 29, the MC is short of 554 sanitation workers to provide services to these areas.
For Manimajra and the 13 villages, there are 378 safaiwalas, who can be transferred to other wards as and when the need arises.
The Chandigarh MC, which has 35 wards, is under obligation to sweep the roads and remove garbage from all streets on a daily basis.
The sanitation services from Ward 1 to 18 are being performed by MC and that of Ward No.19 to 35, except some parts of Ward No.20, have been outsourced. The sanitation of southern sectors is carried out by a private firm at a cost of ₹4.70 crore a month.