Spice of Life: Life is beautiful, slow down, breathe in and feel blessed
Jan 30, 2023 06:58 PM IST
The mind too is a part of your body and can sometimes have trouble functioning to the best of its capacity. So, why not pay heed to it and visit a professional, writes Megha Garg
Sanna Marin, the prime minister of Finland and the youngest person to lead a government in the world, said, "The strength of a society is measured not by the wealth of its most affluent members, but by how well its most vulnerable citizens are able to cope."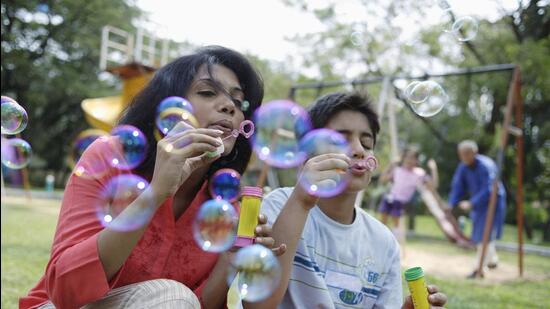 I'm using vulnerability here to represent the section of our community prone to commit suicide. Why is it that only after a person has taken this extreme step do we come to know about their mental health condition? And in spite of having 500 or more friends on Facebook and Instagram, not even one person is aware of the victim's trials and tribulations?
The first step that a person suffering from depression or having suicidal thoughts can do is to reach out to someone. If not family, as mostly there are issues relating to family that are at the crux of the ordeal, then a close friend or a therapist. If the matter in question pertains to relationship troubles, then put your mind at ease as in your life graph, this will just be a tiny blip.
Only the privileged seem to experience relationship problems. Have you ever heard of a beggar talking about day to day squabbles? That is because he/she has other things to worry about like where to have the next meal or where to sleep at night. Look at those who have much lesser than you and instead of squandering away your life, devote it to making someone else's better and you will find a purpose to live for and good deeds to look back on.
The second step would be to start exercising be it a gym, dance, marathon, a sport or yoga as it helps release endorphins (chemicals released by the body which help relieve pain and reduce stress). It also gives a sense of fulfillment and achievement. And if it is a group activity then it is a chance to meet people with similar interests and hobbies.
The third step is to think about not yourself but family and friends that you would leave behind. Committing suicide is an act of cowardice, running away from troubles is the least brave thing that one can do. Being mentally strong in the face of adversity and dealing with your problems head on is the solution. If a person is financially challenged, even then work hard, sell everything to pay off your debts. In this era of too much, if we master the art of being content with less, therein lies our 'nirvana'. The Japanese minimalists who believe in decluttering suggest this traditional Zen philosophy and are happy to lead a simple life in a consumerist society.
My advice to everyone going through a vulnerable patch is to not discount your problems but instead tackle them like you would deal with any health issue that you have, by going to a doctor. Similarly, the mind too is a part of your body and can sometimes have trouble functioning to the best of its capacity. So, why not pay heed to it and visit a professional? Life is too precious and beautiful to not be lived. ashmeg20@gmail.com
The writer is a Ludhiana-based freelance contributor.