2 arrested for using fake certificates to issue Aadhaar cards: Uttarakhand STF
Published on Jan 25, 2023 04:36 PM IST
STF senior superintendent of police Ayush Agarwal said that the accused used fake birth certificates printed by their associates to generate Aadhaar numbers or update existing cards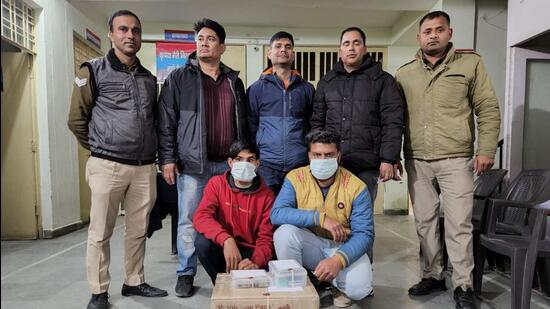 Dehradun: Two persons including an operator at a common services centre (CSC) in Dehradun have been arrested by the Uttarakhand police's special task force on charges of generating Aadhaar identity cards on the basis of forged documents.
Senior superintendent of police (SSP) Ayush Agarwal said the two suspects were identified as CSC operator Idrees Khan, and Rohil Malik. Both of them lived in Dehradun's Selakui area.
Agarwal added that the accused used fake birth certificates printed by their associates to enrol people for issuing Aadhaar numbers
"The accused told the police that a large number of migrants come to Selakui in search of work in the factories located here. They make fake birth certificates of those under the age of 18 and increase their age in their Aadhaar card by using the fake document on the UIDAI website," Agarwal added.
In December 2022, three men including a common services centre operator were arrested in Rishikesh by STF on charges that they were issuing Aadhaar cards, voter identity cards and permanent account numbers (PAN cards) on the basis of fake or forged documents.