Uttarakhand BJP MLA booked on rape charges by party worker
The legislator said he is a public representative and law-abiding citizen so would cooperate with the court and police in the investigation process.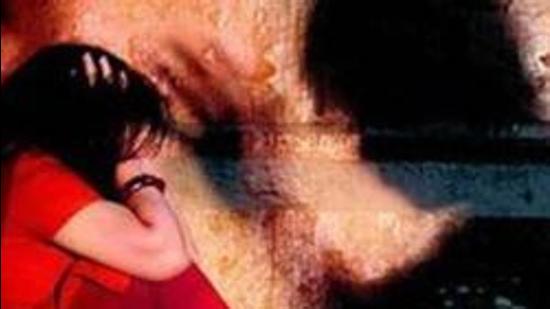 Updated on Jul 02, 2021 04:46 PM IST
A case of rape has been lodged against Suresh Rathore, BJP legislator from Jwalapur at Bahadrabad, around 15 kilometres from Haridwar city, police officials said.
"A case has been lodged against Suresh Rathore under section 376 IPC at Bahadrabad police station. We are further investigating the matter," said sub-inspector Bahadrabad police station Mahendra Pundir.
According to the officials, the case was registered on Friday at Bahadrabad police station against the BJP legislator on the complaint of a female party worker who hails from Begumpura village.
The complainant alleged Suresh Rathore of raping her a few months back. She said she couldn't disclose the matter at that time as she was warned of dire consequences by the legislator.
Rathore said he is a public representative and law-abiding citizen so would cooperate with the court and police in the investigation process. "I am being wrongly framed by anti-social elements who earlier tried to blackmail me but instead got caught. There is a threat to my life, so I request police protection. All these charges levelled against me are baseless," he said.
On May 26, Rathore lodged a complaint against the complainant, her husband and three others who allegedly posed as media and demanded ₹30 lakh from him. Rathore, in his complaint, alleged that the woman and others with her threatened to circulate a video, in which she was levelling rape allegations against him, in exchange for the sum asked.
Police then set a trap with Rathore calling the female and her accomplices, to personally collect the said amount from him.
As the five accused arrived, the police nabbed them and lodged a case of blackmailing against them. Later, the female moved the court alleging being raped by Rathore. She accused Rathore of misleading the police and said he is roaming freely owing to his approach and clout as a legislator.
A female party district leader, on condition of anonymity, said that the complainant was working closely with Rathore in party related programs till a few months back and was a prominent attendee in political programs, rallies, meetings of the Jwalapur MLA.
BJP district president Jay Pal Singh Chauhan said he has not much information about the case. He said it's a legal matter and refused to comment.
Congress, meanwhile, has sought resignation from Rathore.
Pradesh Congress Committee vice president Dhirendra Pratap said that when legislators are involved in such heinous crimes, one can assess the law and order situation in the state as well as the morality among BJP leaders.
The legislator is regarded as Ravidasacharya pontiff among Sant Ravi Das sect followers and also holds religious sermons. He also took a religious procession of scheduled castes during the Mahakumbh fair.
Rathore was also announced to become Mahamandaleshwar of Shri Panchayati Niranjani Akhada during the Mahakumbh fair but Akhada retreated owing to stiff opposition against Rathore as he is married and has a family, while only those can become Mahamandaleshwar who renounce family and materialistic life.
Close Story
Personalise your news feed. Follow trending topics