DUSIB approaches college-goers for survey to fix issues in slums, night shelters
Updated on Jun 28, 2022 11:31 AM IST
Around 2.1 million people reside in nearly 800 slums in the national capital, comprising almost 10% of Delhi's population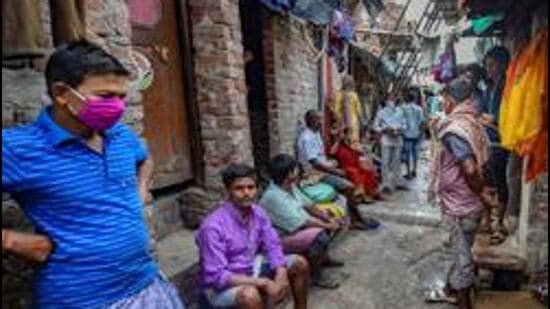 In a bid to identify issues faced in 1,000 community toilets, the Delhi Urban Shelter Improvement Board (DUSIB), the Delhi government's slums management agency, is seeking the help of college students to carry out a survey at toilets run by the agency in the city, and also identify problems faced in nearly 800 night shelters.
With the survey, the agency aims to identify beneficiaries under the slum and JJ cluster rehabilitation policy of the Delhi government. An official said the agency has a serious shortage of staff, which is why it is seeking the participation of students.
K Mahesh, the chief executive officer of DUSIB, said survey teams will be deployed in 195 night shelters to know about the needs, challenges and issues faced by the inhabitants. The students will be paid ₹15,000 a month, and will also be given certificates after completion of the 'internship'.
Also read:Slum dwellers demand basic amenities, say pucca houses can wait
The survey will be carried out in JJ clusters that are located on DUSIB land to also gather information about school children so that sites can be chosen to set up public libraries for slum dwellers.
"We will also try to find out which areas need creches for children. In slums, there are large number of nuclear families where both wife and husband work, but there are problems of leaving children behind. We will explore the scope for establishing joint participation of the residents of JJ clusters and other DUSIB officials for better redressal of grievances," Mahesh said.
Around 2.1 million people reside in nearly 800 slums in the national capital, comprising almost 10% of Delhi's population.
The official said that in some night shelters, there are certain people who have been staying for a long time, even 10 years.
Mahesh said the board has written to vice-chancellors of Delhi University and Indraprastha University to encourage students to participate in the survey.
Close Story
Personalise your news feed. Follow trending topics