GIS will create jobs and bolster economy, says Yogi
Jan 31, 2023 07:50 PM IST
Chief minister asks group of retired officers to educate youth about the employment-oriented schemes and policies of the government and answer their queries
LUCKNOW Chief minister Yogi Adityanath on Tuesday said the three-day Global Investors Summit (GIS-2023) would bolster the economy, create lakhs of new employment opportunities for the youth and pave way for Uttar Pradesh's industrialisation.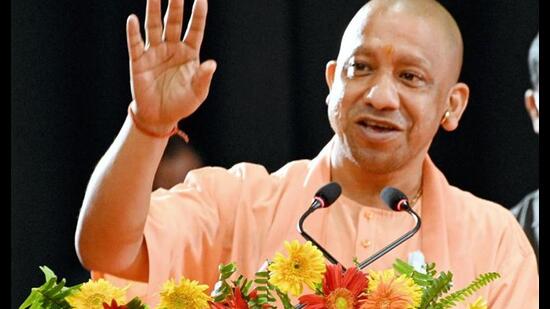 "Our youth will no longer be forced to migrate to other states for jobs and employment," he said addressing a gathering of 48 retired IAS, IPS officers and serving academicians at an orientation programme organized for them at his residence here.
The group of 48 retired officers included 12 from the IAS, six each from the IPS and Indian Forest Service and 24 educationists. He asked them to educate the youth at 61 universities about the employment-oriented schemes and policies of the government from February 3 to February 5 and answer their queries.
"Students should be made aware of the ambitious plans of the government. Programmes should be organized in colleges in districts where there is no university," he said.
The CM said UP is a state with immense possibilities and for the overall development of the country. "We must realise these possibilities. All of you have long experience in public life, having held important positions. Your cooperation is solicited so that our youths benefit from your experiences," he emphasised.
Under the guidance of Prime Minister Narendra Modi, Uttar Pradesh has presented its new identity to the country and the world over the last 5.5 to 6 years, he said.
The CM said people's perception towards the state has changed and all those attending the orientation programme have been witnesses to this big change. "When we took over the responsibility of UP in 2017, the state's economy was pathetic. We studied all aspects and then worked in mission mode to bring about policy reforms and simplify the system. Efforts were made to improve law and order, and the very next year when we organized the investors' summit. Investment proposals worth ₹4.68 lakh crore received. After this, through three ground-breaking ceremonies, we have implemented proposals worth about ₹4 lakh crore," he said.
The CM said until a few years ago, eastern UP and Bundelkhand have seen very little development as compared to central UP and NCR. "We have made special provisions in our policies, focusing on eastern UP and Bundelkhand. We have implemented policies to provide better connectivity, strong law and order and ease of doing business. As a result, industrial units are being established in these backward areas. We are getting investment proposals worth lakhs of crores of rupees," he said.