Balasaheb Thorat's nephew goes solo for council elections
Jan 13, 2023 12:52 AM IST
An embarrassed and incensed Congress leadership has reportedly decided to take Sudhir Tambe to task for his betrayal. Political observers say the last-minute change was the result of simmering discontent within the Tambe and Thorat families, over the candidature. Thorat is a prominent leader in Ahmednagar district
Mumbai: Congress's official candidate from Nashik graduate constituency, Sudhir Tambe, has stepped aside for the forthcoming legislative council elections. His son and former former youth wing chief of Maharashtra Congress, Satyajeet Tambe, who is the nephew of the legislature party chief and former minister Balasaheb Thorat, has filed his nomination as an independent candidate.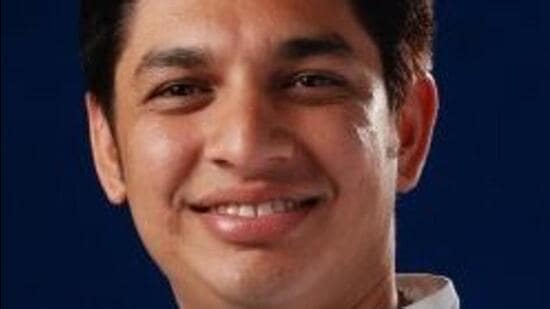 The elections for five legislative council seats – to be elected by teachers and graduates -- will be held on January 30.
Congress had announced Sudhir Tambe, Thorat's brother-in-law, as a candidate from Nashik graduates constituency on Wednesday. A day later, he backed out while his son chose to break away. Though Satyajeet claimed to bear allegiance to Congress, leaders in the party have indicated that he is on his way to join the Bharatiya Janata Party (BJP).
An embarrassed and incensed Congress leadership has reportedly decided to take Sudhir Tambe to task for his betrayal. Political observers say the last-minute change was the result of simmering discontent within the Tambe and Thorat families, over the candidature. Thorat is a prominent leader in Ahmednagar district.
"The Tambes, including Sudhir, backed Satyajeet's candidature, while Thorat was opposed to it. Since Satyajeet has no favourable legislative assembly constituency in his district, Ahmednagar, Tambes were keen to establish him as political heir of his father," said a Congress leader. He added that Thorat had set his sights on promoting his daughter, Dr Jayashree Thorat who is active in politics through her NGO Ekveera Foundation, and saw Satyajeet as a threat.
The Congress insider said that Satyajeet was already in talks with the BJP and the latter has assured him its support. In fact, at a recent book release function, deputy chief minister Devendra Fadnavis had said that his party was willing to offer him an opportunity to enter the state legislature.
This is yet another instance of dynastic politics, which has led to key political leaders parting ways with the parent body. (See accompanying box.)
After filing his nomination on Thursday, Satyajeet said he would request BJP's top leaders -- Devendra Fadnavis and Chandrashekhar Bawankule -- for support. "People wanted me to fight the election, but the official announcement (by Congress) could not be made due to delay in the process. I had to file the nomination as an independent. I am a Congress candidate and the three Maharashtra Vikas Aghadi (MVA) constituents will support me," said Satyajeet, emphasising Fadnavis "always offers support to new blood". He however said that he has not spoken to BJP yet.
A BJP leader however claimed that the party had kept the A and B forms ready for Satyajeet from the constituency.
BJP's state unit chief Chandrashekhar Bawankule said the party was willing to extend its support if Satyajeet asked for it. "We will assess Satyajeet's stand and make a decision," he said.
Congress's state unit chief, Nana Patole, who had announced Sudhir Tambe's candidature, said he was in the dark about this sudden turn-around. "I learnt about this from the media. We will seek out more information to understand what went wrong and speak to our legislative party chief Balasaheb Thorat," he said.
Sudhir Tambe said he faced a "technical issue" in filing his candidature.