CM Thackeray assured to name Navi Mumbai International Airport after DB Patil, claim PAP leaders
Published on Jun 28, 2022 09:34 PM IST
Shiv Sena leaders from Navi Mumbai and Raigad who went to meet Maharashtra CM Uddhav Thackeray with the demand to name the Navi Mumbai International Airport after local leader DB Patil, claimed that the CM said that it was Eknath Shinde who insisted on Bal Thackeray's name; the PAP leaders claimed that Thackeray has assured to name the airport after DB Patil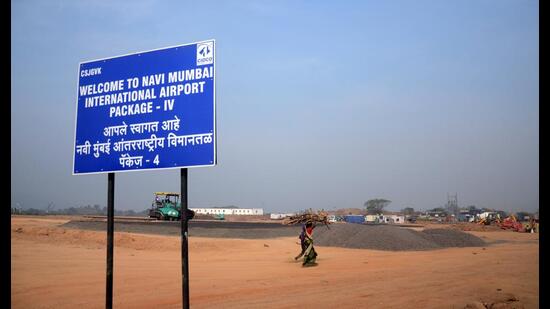 Shiv Sena leaders from Navi Mumbai and Raigad, who went to meet Maharashtra CM Uddhav Thackeray with the demand to name the Navi Mumbai International Airport (NMIA) after local leader DB Patil on Tuesday, claimed that the CM said that it was Eknath Shinde who insisted on Bal Thackeray's name.
The PAP leaders claimed that Thackeray has assured to name the airport after DB Patil.
The controversy over naming the airport began almost two years ago after CIDCO passed a resolution recommending Bal Thackeray's name for the airport. There were many protests led by BJP leaders who accused Thackeray of insisting on his father's name while denying DB Patil the recognition for sacrificing his life for the welfare of the locals.
Airoli Shiv Sena leader, Dwarkanath Bhoir, said, "The CM has said that he had no objection to DB Patil's name for the airport. The resolution has been passed only by CIDCO and not the assembly and hence he will ensure that a resolution is passed in the assembly to name the airport after DB Patil."
MK Madhavi, former corporator, said, "The CM said that he wanted the controversy amongst the Marathi people to stop. His father and grandfather had, in their lifetime, never insisted on their names being given to projects."
Madhavi added that the CM said that when the naming controversy had come up, he had asked for it to be resolved but Shinde had insisted that he would take responsibility and resolve the issue.
Raigad Shiv Sena leader, Baban Patil, added, "The CM said that he could have got a resolution passed in the assembly for his father's name if he wanted to, but never did it. The PAPs need not worry. Balasaheb always worked for the unity of the Marathi people and I won't allow it to be disturbed over his name."
Eknath Shinde or his son Shrikant could not be reached for comment.
Meanwhile, BJP Panvel MLA, Prashant Thakur, who has been spearheading the agitation for DB Patil's name for the NMIA, said, "Better late than never. However, the timing of the announcement, when the government could fall anytime, raises questions. Why was the announcement not made by him prior to the June 24 agitations in the past two years? The CM should now ask CIDCO to immediately call for a board meeting and cancel the resolution recommending Balasaheb Thackeray's name."
Close Story
Personalise your news feed. Follow trending topics