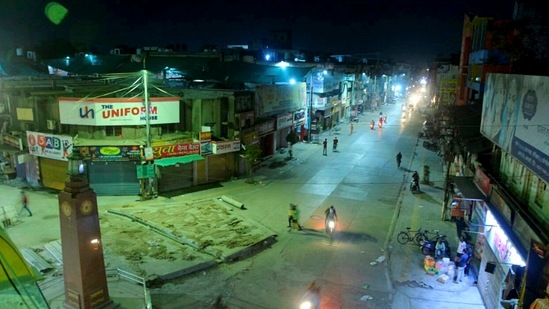 Maharashtra registers marginal drop in Covid-19 cases
Curfews have been imposed all over the state to curb the number of cases. Maharashtra has contributed to the steep rise in the number of cases nationwide.
PUBLISHED ON APR 14, 2021 09:35 PM IST
Maharashtra on Wednesday reported a slight dip in the number of Covid-19 cases as the state recorded 58,952 cases pushing the tally to 3,578,160. Maharashtra's Covid-19 cases dropped by 1,260 on Wednesday as the state had recorded 60,212 cases on Tuesday. The drop in the number of cases was registered though the state conducted 242,149 tests on Wednesday, which is 4,491 more than the number of tests conducted between April 12 and April 13. The state currently has 612,070 active cases of Covid-19.
The state reported 278 deaths on Wednesday taking the death toll to 58,804. Financial hub Mumbai on Wednesday reported 9,931 cases, registering a spike of 2,058 fresh cases. The daily death toll also saw a spike of 27 as the city reported 54 fresh fatalities taking the tally to 12,147. Mumbai has recorded 545,195 cases of Covid-19 so far.
Maharashtra's recovery rate stood at 81.28% as 39,624 people recovered from the disease pushing the tally of recovered people to 2,905,721. Pune and Mumbai have the highest number of active cases in the state — 112,213 and 86,635, respectively. Among other districts reporting a high number of active cases are Thane (86,635), Nashik (44,080), Nagpur (65,368) and Aurangabad (14,680 cases).
The Maharashtra government has imposed curfew-like restrictions on public movement over the next 15 days all over the state. The restrictions which have come into force from 8pm on April 14 will remain in force till 7am, May 1. Section 144 of the CrPC, which bans assembly of more than five or more people at one place, has been imposed to contain the spread of Covid-19.
Close