Mere acceptance of Iraqi militant leader as Caliph not enough, says HC while granting bail to Parbhani ISIS module accused
Jun 27, 2022 08:05 PM IST
The court also discarded evidence of some of the prosecution witnesses who revealed that the group used to have regular discussions on incidents involving Muslims across the world
Mumbai Observing that mere declaration accepting the late Iraqi militant leader Abu Bakr Al Baghdadi as the 'Caliph' of Muslims cannot be considered as incriminating circumstance, the Bombay high court on Monday granted bail to Mohammad Raisuddin Mohamman Siddique, arrested in connection with the Parbhani ISIS module in July 2016.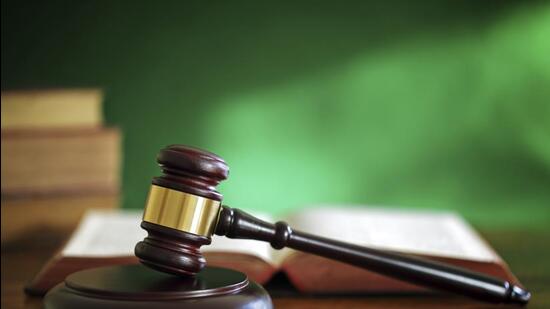 Siddique was arrested on July 16, 2016 by the Maharashtra Anti-Terrorism Squad (ATS) along with others, claiming that they were associated with ISIS, committed unlawful acts and recruited people for the banned terrorist organisation.
The ATS claimed to have found an advanced explosive device being assembled on an electricity board in the house of one of the accused in the case, Iqbal Ahmed. The police allegedly also found an 'Oath' or declaration written in Urdu in Ahmed's house, declaring their allegiance to the Iraqi militant leader. Subsequent investigation had revealed that the declaration was written by Siddique, who worked as a teacher at Hingoli at the relevant time, and was arrested in the case.
The division bench of justice Revati Mohite-Dere and justice VG Bisht, however, refused to believe that making and signing of the mere declaration was an incriminating circumstance – to charge a person under sections of the Unlawful Activities (Prevention) Act.
"A perusal of the Oath (Baith), allegedly written by the appellant, at the highest appears to be a declaration of the acceptance of one Abi Bakar Al Baghdadi Al Hussaini Al Quraishi (Abu Bakr Al Baghdadi) as the 'Caliph' of the Muslims," said the bench. "Prima-facie, a perusal of the said Oath (Baith) does not appear to be incriminating," the bench added.
The court also discarded evidence of some of the prosecution witnesses who revealed that the group used to have regular discussions on incidents involving Muslims in India, Palestine and such other places.
"A perusal of statements of the aforesaid witnesses even if taken at its face value, would only indicate that the accused persons and the said witnesses would have regular discussions over threats to Islam: real, perceived or imaginary," the bench said in this regard.
"It is the perception of the witnesses that the said accused persons had jihadi leanings or were fundamentalists. Prima-facie, there is no material to indicate that the appellant instigated the commission of any offence or insurgency, nor that the appellant advocated violent reactions," the bench added.
The bench also took into consideration that Ahmed was already granted bail by the high court and that the prosecution intended to examine about 550 witnesses. Hence, Siddique, who was already incarcerated for about six years, cannot be kept behind bars any longer.
"Exciting news! Hindustan Times is now on WhatsApp Channels
Subscribe today by clicking the link and stay updated with the latest news!"
Click here!