Sheena Bora murder case: Indrani's lawyer accuses Rahul of murdering someone in 2012
Published on Nov 24, 2022 12:50 AM IST
Mumbai: Indrani Mukerjea's lawyer, on Wednesday, accused Rahul Mukerjea, the son of her ex-husband and former media baron Peter Mukerjea, of murdering someone and dumping the body at domestic airport on or around July 22, 2012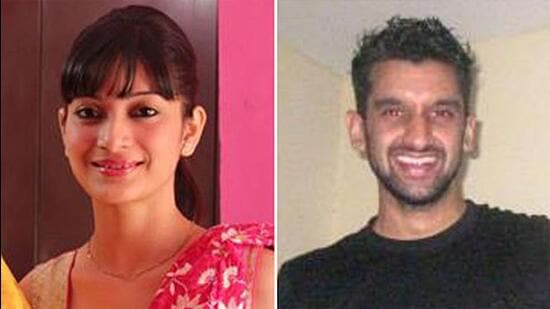 Mumbai: Indrani Mukerjea's lawyer, on Wednesday, accused Rahul Mukerjea, the son of her ex-husband and former media baron Peter Mukerjea, of murdering someone and dumping the body at domestic airport on or around July 22, 2012.
Indrani's lawyer, advocate Ranjeet Sangle questioned Rahul "whom did you murder in a silver Maruti Alto car on or around July 22, 2012, which (vehicle) you abandoned outside domestic airport in Mumbai and ran away to Dehradun."
Rahul responded saying he had not murdered anybody.
The prosecution, however, objected to the question contending that it was too scandalous a question. The court took the question on record and noted down the objections from both the sides.
Sangle also alleged that Rahul, his mother Shabnam Angad Singh - Peter Mukerjea's first wife, and Sheena herself had conspired to shame and created alleged disappearance of Sheena.
He alleged that Rahul and his mother had never visited any police station to file a complaint about Sheena, Indrani's daughter from her initial relationship, gone missing. He alleged that Rahul purposely did not file a missing complaint nor did he allow anyone else to file a missing person's report after Sheena's sudden disappearance.
Rahul denied all claims and suggestions. He said that he had asked Sheena's grandparents (Indrani's parents) and her father to file a missing persons complaint, after he could not lodge a complaint in Mumbai.
Apart from the questions pertaining to the case, Sangle asked Rahul if he was aware that after Indrani's arrest Peter had transferred around ₹7 crores held in Indrani's bank accounts in New Zealand, India and United Kingdom to the joint bank account of Peter and his son Rabin. The lawyer also asked him, if he was aware that around ₹70 lakhs were transferred from Indrani's bank account to Rahul's bank account.
Rahul denied and laughed at the question saying why would anyone pay him that kind of money.
Indrani also accused Shabnam of snooping information about her and Peter though Peter's driver.
Personalise your news feed. Follow trending topics