55-year-old woman shot at during scuffle between two groups in Jewar, three arrested
Feb 01, 2023 12:09 AM IST
The woman, officers said, is currently undergoing treatment for the gunshot wound at a private hospital in the area
A 55-year-old woman was shot and injured during a scuffle between two groups in Jewar on Monday evening, said police on Tuesday, adding that three persons have been arrested in connection with the shooting. The woman, officers said, is currently undergoing treatment for the gunshot wound at a private hospital in the area.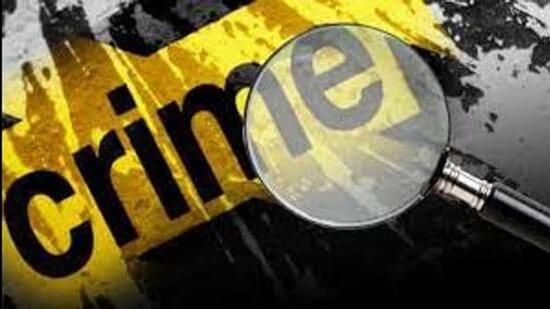 According to the police, the incident happened around 6.30pm in Kanigarhi village of Jewar. The arrested men have been identified by their first names as Bheem, Sonu and Pritam, all residents of Kanigarhi village and aged between 22-26 years. A fourth person, Deepak, is on the run, police said.
"The four men had an ongoing dispute with a man named Harikesh Singh, the complainant in the case, and his family. On Monday, the two groups again got into an argument and the local police was informed," said a senior police officer, asking not to be named.
However, by the time the police reached the spot, the four suspects had fled. "Since it was a verbal argument between the two groups, no case was registered. However, in the evening, Harikesh had gone to Ghaziabad to visit his brother when the four men from the other group allegedly barged into his home with a countrymade pistol and threatened his family," said the officer.
The suspects fired to the ground in an effort to threaten the family and one of the bullets hit Harikesh's 55-year-old mother in her left leg, said police.
"The police were informed about a woman being shot and injured in the village by locals after which a team reached the spot again. The woman was taken to the hospital and two suspects -- Bheem and Sonu -- were arrested from the village itself," said Manoj Kumar Singh, station house officer, Jewar police station.
"Pritam was arrested on Tuesday afternoon from the home of a friend in the same village, where he was hiding. The pistol was recovered from Sonu. Fourth suspect Deepak is still on the run," said the officer.
According to Dinesh Kumar Singh, additional deputy commissioner of police (Greater Noida), police teams have been deployed to nab Deepak.
"The fourth suspect will be nabbed soon. Police force has also been deployed in the village to maintain law and order," he said.
He said Sonu and Bheem are history sheeters. "The two suspects have been booked under several cases of criminal assault, theft and intentional insult of the Indian Penal Code and several sections of Arms Act at Jewar police station of Gautam Budh Nagar. While Bheem has been into criminal activities since 2016, Sonu has been active since 2021," said Singh.