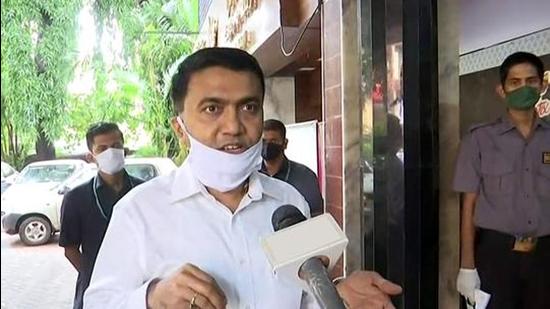 Goa government extends Covid-19 curfew till June 7
The Goa government has yet again extended the current 'curfew' that has been in place since May 10 until June 7, the Goa Chief Minister's Office announced on Saturday
By Gerard de Souza
UPDATED ON MAY 29, 2021 04:48 PM IST
The Goa government has yet again extended the current 'curfew' that has been in place since May 10 until June 7, the Goa Chief Minister's Office announced on Saturday.
"The Government of Goa has decided to extend the curfew till 7 am of 7th June 2021. The orders regarding the same shall be issued by respective District Collectors," the Chief Minister said via a tweet.
The announcement, while on expected lines - owing to Goa's high positivity rate, which stands at over 20% despite having fallen from over 50% a few weeks ago - comes amid growing resentment among traders, especially those miffed at having to keep their businesses shut for what was intended to be a two-week curfew but will now last a total of four weeks.
Under Goa's 'curfew' rules only essentials and alcohol will be sold between 7 am and 1 pm while vehicle repair shops, hardware stores, etc, are allowed to remain open. Restaurants are allowed to open only for takeaways.
Goa is recording more than 1,000 Covid-19 cases each day which is way off the gnarly 4,000 cases it was recording toward the peak in mid-May. Covid-19 fatalities continue to remain at over 30 each day. The active cases stand at a shade over 15,000 which is around 1% of the state's resident population but way below the 32,000 active cases that were being reported during the peak of the pandemic.
Close