Ludhiana cop assaulted during raid at shop selling banned kite string
Jan 13, 2023 10:44 PM IST
The FIR has been lodged based on the statement of head constable Jagtar Singh, 50, who is deputed at Moti Nagar police station in Ludhiana. Jagtar stated in his complaint that he had received information that Prasad is selling banned plastic kite string out of his grocery shop in Sherpur
A head constable was assaulted during a raid at a grocery shop in Sherpur on Thursday evening, where banned plastic kite string was being stored and sold.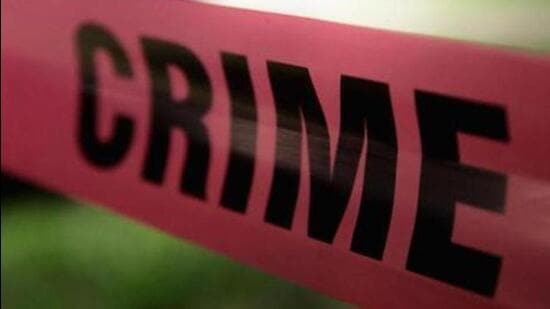 The Moti Nagar police lodged an attempt to murder case against a shopkeeper identified as Kusghawar Prasad of Sherpur and his aides Hritik and Randhir Singh. Seven of their accomplices are yet to be identified.
The FIR has been lodged based on the statement of head constable Jagtar Singh, 50, who is deputed at Moti Nagar police station. Jagtar stated in his complaint that he had received information that Prasad is selling banned plastic kite string out of his grocery store in Sherpur.
The head constable said he and constable Gurjant Singh conducted a raid at his shop and the accused took him to a room on the first floor of the shop, where the banned string had been kept.
He said Hritik, Randhir and their unidentified accomplices were already present in the room. The accused overpowered and assaulted him with a sharp weapon. The accused also pushed him down the stairs and tore his uniform. Randhir and his aides also assaulted constable Gurjant Singh. When they raised the alarm, the accused escaped from the spot with the banned string.
ASI Ajmer Singh, who is investigating the case, said that an FIR under Sections 307 (attempt to murder), 323 (voluntarily causing hurt), 341 (wrongful restraint), 506 (criminal intimidation), 186 (obstructing public servant in discharge of public functions), 353 (assault or criminal force to deter public servant from discharge of his duty), 148 (Rioting, armed with deadly weapon) and 149 (every member of unlawful assembly guilty of offence committed in prosecution of common object) of Indian Penal Code has been lodged against the accused. A hunt is on for their arrest.
5 held with 64 spools of plastic kite string
Police nabbed five people with 64 spools of banned plastic kite string in separate cases on Friday .
In the first case, Division Number 1 police arrested one Abhishek alias Abhi, a resident of Prince Colony in Haibowal, with 16 spools of plastic kite string. The accused was selling the banned string near municipal corporation's multi-level parking.
In the second case, Division Number 3 police arrested a Hargobind Nagar resident and recovered two spools of the banned string. The accused, identified as Sher Singh, was selling the plastic kite string from his shop in Hargobind Nagar.
In the third case, Haibowal police arrested one Sonu of Joshi Nagar of Haibowal and recovered 21 spools of plastic kite string from his house.
Meanwhile, Jamalpur police arrested an eatery shop owner with 10 spools of banned kite string. The accused has been identified as Ravi Kumar Sahni of Tajpur village.
In the fifth case, Moti Nagar police arrested a grocery shop owner, Shubham Gupta of Sherpur Market, with 15 spools of plastic kite string.
The police have booked the accused under sections 188, 336 of IPC, sections 51, 39 of Wild life protection act and section 15 of environment protection act.