Power subsidy bill, arrears cross 10% of Punjab's total budget
Updated on May 29, 2021 11:05 PM IST
The total subsidy payable for the financial year 2021-22 is ₹17,796 crore, with ₹7,117 crore as arrears of previous years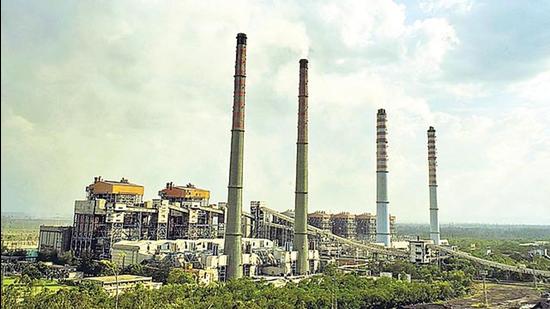 Political compulsions and poll promises are set to take a huge toll on the state's finances in the election year as the power subsidy bill has steadily risen to ₹17,796 crore, which is more than 10% of Punjab's total budget.
The budget approved for the current fiscal is ₹1,68,015 crore.
The Punjab State Electricity Regulatory Commission (PSERC) has worked out a subsidy of ₹10,668 crore payable to different consumer categories. It comprises ₹6,735 crore for agriculture pump set consumers, ₹1,627 crore for scheduled caste, backward class and below poverty line domestic consumers and ₹2,266 crore for industrial consumers.
The large supply consumers are to get ₹1,928 crore, medium power ones will get ₹197 crore and ₹142 crore in subsidies has been allocated to small power consumers.
Free power to farmers for agriculture besides weaker sections was a poll promise made by the Congress. So was the subsidy to provide power at ₹5 per unit to the industry. Chief minister Captain Amarinder Singh has already clarified that these subsidies will continue.
₹7,117 crore arrears
There are also ₹7,117 crore arrears from the last fiscal, as the state government has been failing to pay the full subsidy for the past seven years.
The total subsidy payable for the financial year 2021-22 is ₹17,796, which will be payable in 12 instalments this year. The first two instalments are ₹1,386 crore each, while the balance ₹15,024 crore will be paid in 10 equal instalments between June 2021 and February 2022, reads the PSERC order.
The Punjab government has written to the commission on May 25 that it will continue to provide subsidy to industry, agriculture and domestic consumers amounting to ₹10,621 crore, and it has been provided for in the state budget. This comprises ₹7,180 crore for agriculture, ₹1,928 crore for industry and ₹1,513 crore for domestic consumers.
Punjab is the only state in the country where industrial consumers, who are cross-subsidising another category of consumers, also receive subsidies. While the Punjab industry is cross-subsidising other consumers to the tune of ₹1,175 crore, it is getting a subsidy of ₹2,200 crore. At the same time, it is paying ₹2,000 crore as excise duty and other taxes.
Punjab is levying 20% electricity duty across the board on payable bills of all consumers. It has reduced the power tariff for consumers having load up to 7 kW.
"Punjab should reduce electricity duty to 5% on domestic loads up to 2 kW, 10% for up to 7 kW and 15% for up to 15 kW. This will further reduce the burden," said VK Gupta, spokesman of All India Power Engineers Federation. He said the government should now introspect over its poll promises as these are bleeding Punjab's finances.
"There is a need to rationalise the subsidies," he said, adding that poll promises are important, but these should be limited to the needy sections.
Personalise your news feed. Follow trending topics