Bihar govt revises decision, plastic ban to be effective from July 2022
Dec 17, 2021 02:48 PM IST
The Bihar government has said that the ban on single-use plastic items and thermocol products will be effective in the state from July 1, 2022, instead of December 15 as earlier announced
The Bihar government has said that the ban on single-use plastic items and thermocol products will be effective in the state from July 1, 2022, instead of December 15 as earlier announced. The move is expected to bring relief to traders.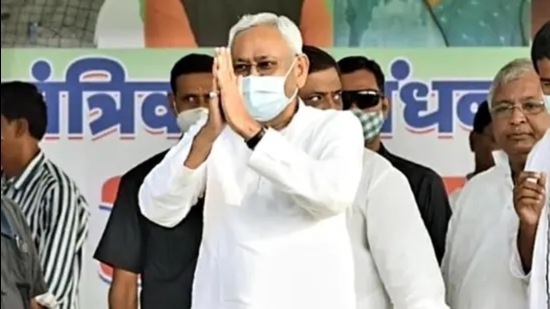 A notification issued by the department of environment, forests and climate change said single-use plastic items have been banned in the state as a part of the Centre's decision to eliminate the material from the country and that the decision will be implemented in July next year along with other states.
"Considering the requests from different segments of the society, it has been now decided to make the ban on single-use plastic items effective from July 2022," said Dipak Kumar Singh, principal secretary of the department.
While all items of plastics with thickness below 50 microns, including cups, spoons, glasses and bottles, will not be allowed to be used, paper plates coated with food-grade plastics have been exempted from the ban, he said.
"In fact, these plastic-coated paper plates have been found to have become a cottage industry. They are created in houses and are sustaining many families. That is why they have been spared from the ban," Singh said.
The CAIT (Confederation of All India Traders), Bihar, chairman, Kamal Nopani, said, the revision in the date of the ban would give relief to traders dealing with plastic items and thermocol products. "It's great that the government took our requests seriously," Nopani said.
"Traders had requested to extend the schedule of the ban on single-use plastic items. In fact, they need time to clear their stocks and plan strategies to shift to other businesses," he added.
Pawan Kumar Kesan, another trader, said that with the ban to be effective from July 2022, plastic plates, cups, glasses, cutlery like forks, spoons and knives, straw trays, wrapping and packaging films around sweets boxes, invitation cards and cigarettes, and PVC banners will be stopped from use.
"Even plastic sticks used in earbuds, ice cream, balloons, candy and plastic flags will be banned," he said, adding the ban will cause the government a revenue loss of not less than ₹500 crore. "But health is more precious than money. Use of plastic items and thermocol products has to be stopped as they are causing huge health hazards," Kesan said.