After six days, minimum temperature climbs to double digits in Pune
Jan 15, 2023 07:35 PM IST
Pune on Sunday reported night temperature at 10.7 degrees Celsius which was only 0.7 degrees cooler than normal
Pune's minimum temperature rose to double digits for the first time in six days amid the weather department predicting gradual rise in the mercury in city and parts of Maharashtra. Since January 9, Pune city has reported night temperature in single digits, bringing the chill in the air.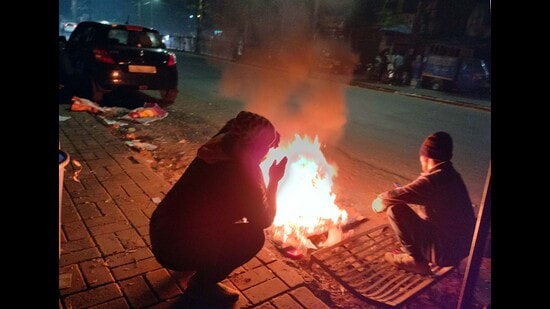 Pune on Sunday reported night temperature at 10.7 degrees Celsius which was only 0.7 degrees cooler than normal, as per the India Meteorological Department (IMD). This was slightly more that Saturday's temperature, which was 9.9 degrees Celsius.
On Sunday, Pune reported a day temperature of 31.4 degrees Celsius which was just 1.8 degrees warmer than normal. Met Officials noted that haze continued in the city limits on Sunday.
According to IMD, Pashan reported night temperature at 12 degrees Celsius, Lohegaon at 13 degrees Celsius, Chinchwad at 15.6 degrees Celsius, Lavale at 16.9 degrees Celsius and Magarpatta reported 16.9 degrees Celsius on Sunday.
Anupam Kashyapi, head of weather forecasting department at IMD Pune said that the night temperature may report a gradual increase in the next few days.
"Mainly clear sky is likely in the city areas and day temperature will be 31-32 degrees Celsius till January 18. Whereas night temperature will be around 12-13 degrees Celsius. Konkan and Goa, Marathwada, central Maharashtra and Vidarbha are likely to experience dry weather till January 16 with no cold wave warning so far," said Kashyapi.