ARAI launches 100kW DC fast charger for electric vehicles
Jan 21, 2023 12:35 AM IST
The facilities will be ready in the next two years, said Mahendra Nath Pandey, minister of heavy industries on Thursday
PUNE Automotive Research Association of India (ARAI) will soon launch advanced driver assistant systems verification and validation test facility, cylinder test facility and Heit facility in Pune. The facilities will be ready in the next two years, said Mahendra Nath Pandey, minister of heavy industries on Thursday.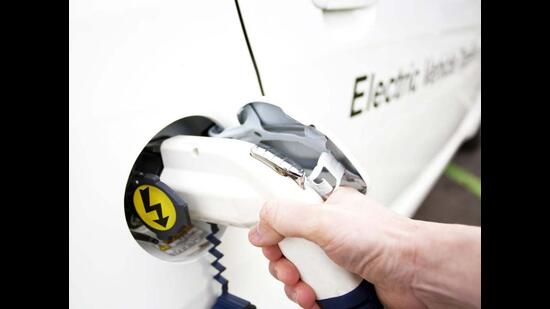 Pandey was speaking after the launch of 100 kW DC fast charger, which has been designed and developed by ARAI.
Joint secretary, heavy industries ministry Hanif Qureshi, ARAI director Reji Mathai, ARAI president Rajendra Petkar, ARAI senior deputy director Nitin Dhande were present during the event.
On the occasion, there was an exchange of memorandum of understanding (MOU) between ARAI and ARAI-Advance Mobility Transformation and Innovation Foundation (ARAI-AMTIF) while ARAI-AMTIF signed MOUs with ten startups and micro, small and medium enterprises. The ministry of heavy industries through its capital goods scheme has supported the initiative of industry accelerator.
Pandey said, "We support e-mobility and green energy initiatives. The 20 per cent of ethanol blending has also been achieved much before time. Our country's youth should become job-givers instead of being job-seekers and the MOUs signed today are a step in the same direction."
"I had informed the Parliament that ARAI would develop a fast charger by October-November 2022 and I am glad that the ARAI team has kept its word and developed it in a time-bound manner. Its USP is that it charges a vehicle for a range of 300 km in half an hour," he said.
"Our ministry along with the petroleum and road transport ministry has identified 22,000 petrol pumps where the process is on to have charging stations. In this direction, this fast charger will be useful," he said.
Sharing more details about the 100 kW charger, Abhijit Mule, general manager, automotive electronics department, ARAI said, "The charger control unit and power module were designed by ARAI and the charger will considerably reduce charging time of electric vehicles."