JEE main results declared, Amravati boy scores perfect 100
Published on Aug 09, 2022 01:15 AM IST
The results of the Joint Entrance Examination (JEE) main examination 2022 session 2 were declared on Monday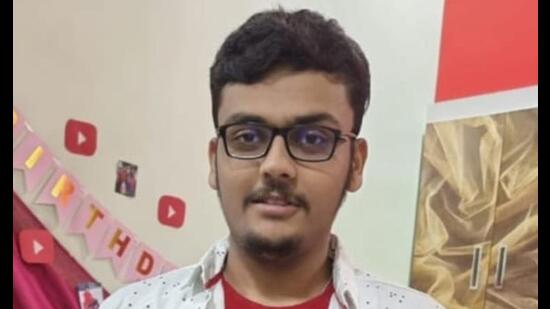 The results of the Joint Entrance Examination (JEE) main examination 2022 session 2 were declared on Monday. Shrenik Mohan Sakala from Maharashtra's Amravati is among the top 24 in the country who scored a perfect 100.
There are several other students from Pune and other parts of the state who have scored well in the exams and are looking forward to take admission in prominent institutions.
Shrenik is a student of Maharishi Public School in Amravati and has scored 99 per cent marks in the in physics and chemistry group. He has scored 98 per cent in Mathematics in his Class 12 exams. "I have decided to pursue career in applied mathematics as it is my favourite subject. I have always wanted to take admission in the top IIT colleges in the country. I am happy with the JEE results and looking forward to take admission either in IIT Mumbai or IIT Delhi," said Shrenik.
"I used to study in planned way for 6 to 7 hours daily. For the past two years, due to online classes, I could save time on travelling. I would like to study on my own and that really helped me to prepare for the JEE exams. My parents and sister, who is in Class 10, helped me and always maintained a peaceful atmosphere during the exam period."
Apart from him many students from Pune have scored well in the JEE exams, Lalit Kumar chairman of Prime Academy said, "The percentile in second JEE mains was relatively more challenging as 30 per cent fewer students appeared for JEE Mains-2. A significant chunk of these drop-outs were low percentile students. For instance, if 1,000 students appeared for the 1st phase of JEE Mains, then a student with 100 ranks would have got 90 percentiles. But in second Mains, 300 students didn't appear, of which just 10 were high percentile students. Effectively, the same student would have earned 87 percentiles as he is 90th among 700 students. Students should focus on their strong topics rather than trying everything for JEE advanced. It is a low-scoring exam with more complex problems, and even a score of as low as 40 per cent can fetch a seat in the most premium college i.e. IIT."
Personalise your news feed. Follow trending topics