Suspects, victim's friend exchanged messages about social media posts on Nupur Sharma: Police
Updated on Aug 09, 2022 01:18 AM IST
During the investigation Ahmednagar Police found that there was communication between suspects and victim's friends related to social media posts before a group of men assaulted the youth for allegedly supporting Bharatiya Janata Party's (BJP's) Nupur Sharma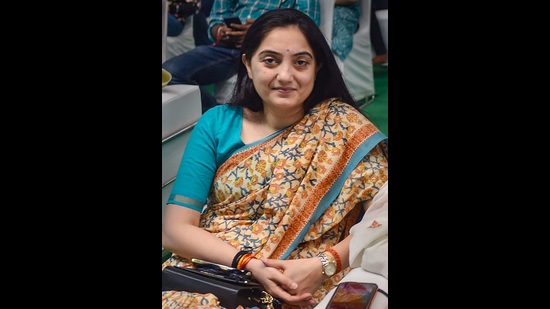 During the investigation Ahmednagar Police found that there was communication between suspects and victim's friends related to social media posts before a group of men assaulted the youth for allegedly supporting Bharatiya Janata Party's (BJP's) Nupur Sharma.
The incident of attack occurred on August 4 in Karjat town of Ahmednagar district. The 23-year-old victim, Prateek alias Sunny Pawar, was attacked with sharp weapons by at least 14 people with a sword, sickle, sticks, and hockey sticks. Pawar was later admitted to the Intensive Care Unit (ICU) of a hospital for injuries to his head and other parts of the body, police said.
The police, which has so far arrested 13 persons and detained a juvenile in the case, said more sections are likely to be invoked in the case after fresh revelations.
According to a senior officer, while scanning social media posts related to Pawar, officials found that there was an exchange of messages between some of the accused and the friends of the victim.
Ahmednagar superintendent of police Manoj Patil said, "There is a mention about the status and messages about Sharma. The accused communicated with Pawar's friends via social media. We are scanning all the posts."
According to Patil, the suspects questioned Pawar's friends "why he posted messages in support of Sharma."
"Messages like "why are you posting about Sharma" were found mentioned in their exchanges. The accused were objecting to the posts about Sharma and communication took place between the accused and Pawar's friend. Since some more sections will be added in this case," said Patil.
The police have so far not been able to trace actual posts made by Pawar.
The Ahmednagar Police on Sunday arrested eight more persons and detained a juvenile in connection with the incident.
Earlier on Saturday, the Karjat Police had arrested five persons. Amit Mane, Pawar's friend who is the complainant in the case had stated that the accused had questioned Pawar about the posts related to his comments on Sharma. Based on his complaint, Karjat police filed a first information report (FIR) and the accused were booked under sections 307 (Attempt to murder),143 (Being a member of an unlawful assembly), rioting, 323 (Punishment for voluntarily causing hurt), and 504 (Intentional insult with intent to provoke breach of the peace) of the Indian Penal Code (IPC) and the Scheduled Caste and Scheduled Tribe (Prevention of Atrocities) Act.
Personalise your news feed. Follow trending topics