Your Space: Install cameras, strict action must for violators
Updated on Nov 27, 2022 04:11 PM IST
The recent Navale Bridge vehicle pile-up is yet another mishap on the accident-prone stretch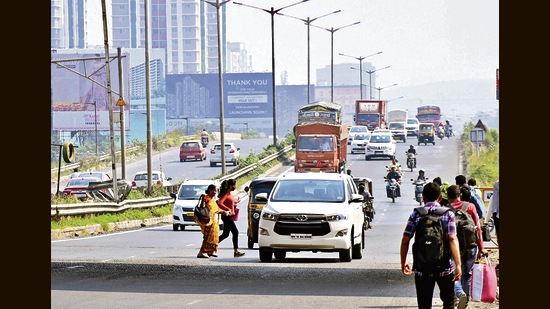 The recent Navale Bridge vehicle pile-up is yet another mishap on the accident-prone stretch. Authorities need to take stronger steps to prevent accidents at this chronic spot.
Need for a checkpost
A checkpoint should be set up near the Katraj tunnel, with police officers on duty around the clock. In addition to installing signboards in various languages for the safety of motorists, there should be continuous announcements on the stretch to alert drivers.
Deepika Shetye
Construct FOB
Pune Municipal Corporation (PMC) and Pimpri-Chinchwad Municipal Corporation (PCMC) should have meetings with NHAI regularly to keep track of activities happening on the highway. There should be the construction of a foot-over bridge for the pedestrian crossings, besides more rumble strips, on the stretch.
Payal Dongre
Fine unruly drivers
The bridge should be surveyed, and the authority should figure out how to level the grade and slope. Drivers should not put their vehicles in neutral gear, and if they do, they should be heavily fined.
Priyanka Khadse
Apply speed limits
On the Navale Bridge stretch, stricter mechanisms should be in place to check for human and mechanical errors. On the stretch between the new Katraj tunnel and the Navale Bridge, make no parking and no halting zones. Reduce the speed limit for heavy vehicles to 40 kilometres per hour.
Arpita Pandya
Install speed cameras
Increase the number of speed cameras along the stretch. It is currently only available at Narhe. Drivers should not turn off the ignition or drive in neutral. To remind drivers to check their speeds, public address systems could be used at the Khed-Shivapur toll plaza and near the new Katraj tunnel.
Devika Joshi
Get rid of encroachments
Some road widening is required, and encroachments must be removed along the stretch. Increase the number of streetlights. Remove any tree branches that are causing a distraction to drivers. Channelise vehicle entry and exit along the bypass.
Vipul Hiremath