Force won't do: Delhi Police need grace to win back trust
Since May 11 when the video clip of a traffic constable hurling a brick at a woman went viral, there have been at least half a dozen cases of policemen getting assaulted by citizens.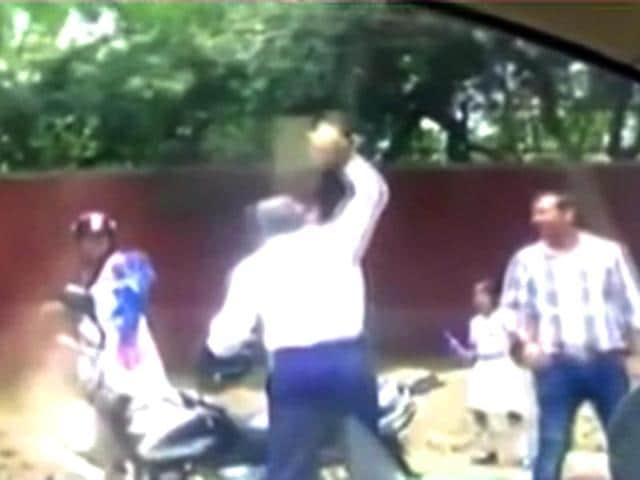 Updated on May 26, 2015 01:02 AM IST
It's turning out to be a summer of discontent in Delhi. Since May 11 when the video clip of a traffic constable hurling a brick at a woman went viral, there have been at least half a dozen cases of policemen getting assaulted by citizens.
Such brazen attacks--a woman slapping an inspector who tried to stop a fight, a family manhandling beat constables who tried to prevent a member from urinating in the lawns near India Gate, a car dragging a policeman who tried to stop it for a traffic violation--demonstrate the vulnerability of our police force. In popular perception though, vulnerability is not a state commonly associated with the police.
On the contrary, cops are seen to be high-handed, corrupt and indifferent. Not surprisingly, many took the brick-hurling video at face value. Till a counter version--suggesting that the police officer requested the woman to furnish her driving licence and car registration certificate repeatedly while she hurled abuses at him--surfaced in court, not many were even willing to listen to the police's side of the story.
In desperation, however, the traffic chief has appealed to the citizens not to treat every policeman as if he would throw a brick at them. "For one black sheep do not blame the entire flock. It hurts," he wrote on his Facebook page.
Outright criminal acts, these attacks on police also point towards a crisis of credibility our police force has long suffered from. Across India, the low-performing, dysfunctional police departments have been a subject of ridicule in popular culture.
In Bollywood movies, fumbling and usually overweight cops always arrived after the hero was done fighting the bad guys. Such stereotyping even irked Prime Minister Narendra Modi last year: "The film industry has created a very bad image of the police in the minds of the common man and I ask them — why?"
But one can't blame Bollywood alone. The 176th report of Rajya Sabha's parliamentary panel last year had noted that people suffered from "police phobia". The Committee showed concern at corruption in transfers and postings of police personnel, traffic police collecting money at red lights from bus drivers, commuters on violation of traffic rules and movable assets worth crores of rupees found to be in possession (of cops) during vigilance raids. The committee recommended soul searching and introspection so that there was fear of law and not of police.
New York police chief, William Bratton, who is credited with bringing a dramatic drop in crime in the 1990s, said he could achieve it by enforcing the human side of policing. "Traditionally, cops were taught what not to do in a difficult situation--don't lie, don't take bribes, and don't use excessive force. But they had never been taught how to get their jobs done effectively and lawfully," he wrote in his book Turnaround.
According to a Yale School of Management's 2008 case study on William Bratton and the NYPD, one of the first things the police chief did was to appoint 300 employees from every rank of the NYPD to "re-engineering teams" that studied everything from uniforms and equipment to discipline and training. The minimum age of recruitment was raised from 20 to 22, the minimum educational requirement was increased from a high school diploma to two years of college, and physical fitness standards were upgraded.
The study stated that after five months of classroom work, recruits were put on the street for a month so that they could experience the realities of police work. Then they returned to the academy to discuss their real-world experience. Bratton said the goal was "to develop in police officers the internal constraints that would have them make the right decisions not out of the fragile fear of being caught, but out of deep respect for themselves and the NYPD."
To restore its eroding legitimacy, Delhi Police could do well with a shake-up. Instilling fear is one thing. What our police force need is to command respect.
(The views expressed are personal. The author tweets as @shivaniss62.)
Close Story
Personalise your news feed. Follow trending topics