Gurgaon is an example of how not to urbanise India
Updated on Aug 10, 2015 09:11 AM IST
Sanjoy Narayan talks of how Gurgaon is an example of how not to urbanise India and that with a bit more resolve, Gurgaon could have become one of India's smartest cities.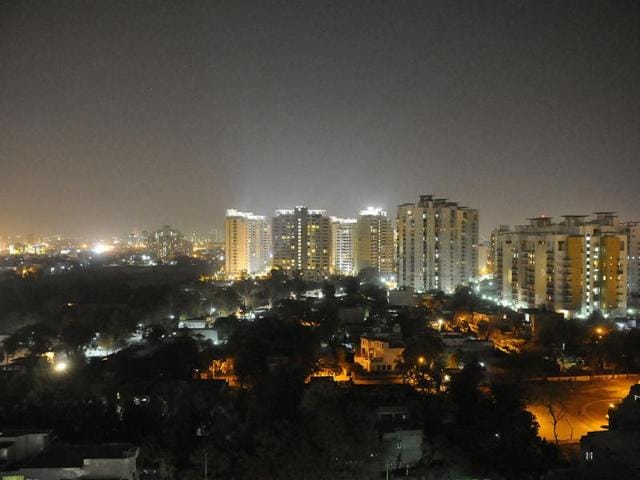 Few Indian cities have witnessed growth the way Gurgaon has.
More than 250 (over half) of the global Fortune 500 companies either have their India headquarters or their important offices in Gurgaon. These include firms such as Walmart, Shell, Microsoft, Samsung, GM, GE, PepsiCo, Coca Cola, Google, Toyota and Facebook.
The outsourcing industry, of which India is one of the biggest backroom offices of the world, hires around a half a million people in Gurgaon, directly and indirectly, and more than 200,000 workers are employed at factories, including Honda's and Maruti's, in and around the city.
From the mid-1980s, when it was still mainly a flatland of green fields, forests and crops, nestled near the ridges of the Aravalli range in Haryana, Gurgaon today is a sprawl of glass, steel and concrete high-rise offices, condominiums and malls, which are the workplaces, homes and shopping destinations for its population of two million and growing.
Yet, few Indian cities are on the brink as Gurgaon is for there is also a grim and depressing flipside to this city's story of boom. Three decades after the first real estate developer dug into what was still largely a sleepy verdant village, the Millennium City (a nickname that now reeks of black humour) is on the verge of spiralling into a deep and precipitous fall from where it may never recover.
Look a bit closely and you'll see why.
Gurgaon's streets are unplanned, unnamed and, in many instances, unnavigable; electricity for most hours of the day has to be generated by residents, offices and malls (there are 35 of those in the city) using their own captive generator sets that burn diesel for fuel; there is no public transport system worth mentioning that functions within the city; air pollution levels rival neighbouring Delhi's (which is the worst in the world) in a city that has just a tenth of the population; policing standards are akin to those of a village thana; and, as residents and commuters realise every year during monsoon, the city's drainage and sewage systems are a hopeless failure.
The problem with Gurgaon is that it has grown haphazardly in the absence of any semblance of urban planning.
A senior Haryana bureaucrat told me there never was a master plan for Gurgaon's growth and there still isn't one.
A master plan, among other things, demarcates zones for commercial, residential and other use and for civic infrastructure. Gurgaon has had none of that.
It's a city that has grown because real estate developers built pockets of affluent gated colonies and office complexes, which are surrounded by little or no infrastructure. You could pay Rs 15-20 crore to buy an apartment that comes with a 24-hour concierge, laundry service and an idyllic view of a golf course but when you step out it's into squalor. Speeding Porsches and scrambling pigs share the same streets that are invariably unlit and pockmarked with potholes.
Rampaging builders has also meant deep and long-term harm to Gurgaon's eco-system. The Aravalli ridge has been mined indiscriminately for building material and many parts of the once-green region now resemble a ravaged war site. The building activity has slowed down a mite of late because of the real estate slump — Gurgaon's share of the 190,000 unsold dwelling units in the National Capital Region is 24%. But unplanned growth has made it a hodgepodge of a city that may be too late to unravel and be set right.
Gurgaon generates Rs 16,500 crore of tax revenue for Haryana's exchequer. That's nearly half of what the state earns in all. Last week, I asked Haryana chief minister Manohar Lal Khattar what he thought of the state of Gurgaon and he laid the blame squarely on the previous government, which he accused of neglecting its development. But astonishingly, almost a year into his tenure as chief minister, he said that his government had no firm plan for the city, either. Pity.
With a bit more resolve, Gurgaon could have become one of India's smartest cities. Today, 30% of Indians live in cities; by 2025, 60% will. What guarantee that those cities will fare better than Gurgaon?
(Sanjoy Narayan is the editor-in-chief of Hindustan Times. He tweets as @sanjoynarayan)

Read:Netaji Subhash Marg root of all jams in Gurgaon

Unclog Gurgaon: Shankar Chowk Road to get a median

Personalise your news feed. Follow trending topics