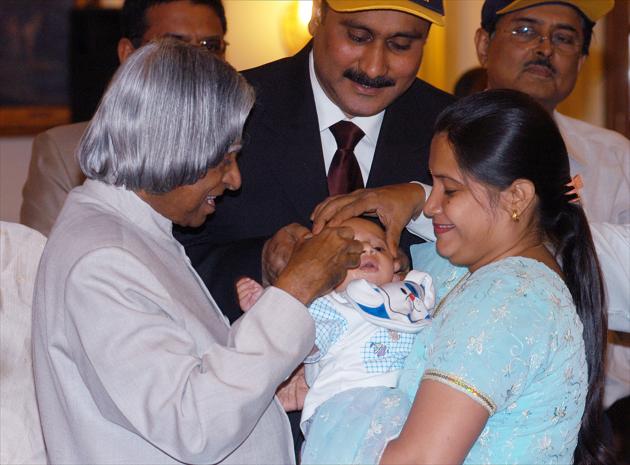 How India's polio win keeps giving
Pakistan and Afghanistan are still struggling with the disease. A look at the lessons we're learning from how we managed to beat it, and keep it out.
PUBLISHED ON JAN 13, 2018 07:07 PM IST
India's last polio case was recorded on January 13, 2011 — two-year-old Rukhsar Khatoon from Shapara village in the Howrah district of West Bengal. Three years later, the World Health Organisation certified that India had eradicated polio and seven years later, it remains polio-free.
This, despite neighbouring Pakistan and Afghanistan still struggling to end the virus that maims and kills – 1 in 200 of those infected develops irreversible paralysis, which can lead to death.
Polio is a highly infectious virus that enters the body through the mouth and multiplies in the intestines, causing symptoms of fever, fatigue, headache, vomiting, stiff neck and pain in the limbs.
Rukhsar survived the virus, but it left its mark – she limps because her left ankle still hurts when she walks.
Her diagnosis followed a polio outbreak in West Bengal's Murshidabad district 150 km away, but scientists found that the strain that infected her was genetically most closely related to a sewage sample collected five months earlier in north Delhi, more than 1,500 km away.
Her case highlights the polio virus's formidable ability to travel large distances and cross borders and continents with effortless ease, which is forcing countries at risk, including India, to continue to vaccinate all children under-5 against it.
Vaccination works. Polio cases worldwide fell from 350,000 in 1988 to 17 in 2016.
Paralytic polio is caused by one of three wild poliovirus (WPV) types — WPV1, WPV2, and WPV3 — each with a unique epidemiology, immune response, and vaccine requirement. Only WPV1 continues to infect globally. The last WPV2 infection was reported in 1999, and the last WPV3 in 2012.
The Global Commission for the Certification of the Eradication of Poliomyelitis certified WPV2 eradicated in September 2015, making it the first human pathogen to be eradicated since the smallpox viruses, which last infected in October 1977 and was declared eradicated in 1980.
Two to go
WPV1 now survives only in Afghanistan and Pakistan, where it poses a threat not just to people living there but also to neighbours like India and to countries with surveillance and immunisation gaps, such as Nigeria, Syria and the Democratic Republic of the Congo.
With the eradication effort entering its last phase, the endgame strategy is to keep the world polio-free by introducing at least one dose of the inactivated polio vaccine (IPV) in national routine immunisation programmes, strengthening routine immunisation coverage worldwide, and withdrawing the oral polio vaccine in a phased manner, which began with the simultaneous switch from the trivalent to bivalent oral polio vaccine in April 2016 in 155 countries, including India.
Documenting programme experience to record what worked and what didn't so that the lessons can be applied to other priority health initiatives is a priority too, reported The Journal of Infectious Diseases last year. Advances in polio research and innovation, vaccinology, laboratory detection, and genotyping; epidemiology; policy; and innovative efforts to deliver vaccines to target populations are being documented to build on eradication success, the journal said.
Blueprint for a nation
What drove India's success was the 2.3 million vaccinators who relentlessly tracked and gave polio drops to every child under the age of 5 in the final years leading up to elimination. They haven't stopped. All children under 5 will get a bivalent oral polio vaccine on two national immunisation days for polio – January 28 and March 11.
Taking a leaf out of its polio game plan, India immunised more than 5 million children against vaccine-preventable diseases such as measles, rubella, diphtheria, and viral diarrhoea, among others under a week-long second-phase Intensified Mission Indradhanush that ended on Saturday. Launched in December 2014, Mission Indradhanush aims to fully immunise 90% of all pregnant women, newborns and children under 2 by the end of 2018. In phase one of the intensified drive, 916,000 pregnant women and 4,496,000 children were immunised last year.
This was made possible by following the polio blueprint. Vaccinators focused on areas with subcentres where an ANM (auxiliary nurse midwife) was not posted or was absent for more than three months, underserved pockets in sub-centre or urban areas, villages with three or more consecutive missed routine immunisation sessions, high-risk areas identified by the polio eradication team, urban slums with migratory populations, and nomadic sites such as brick kilns, construction sites, migrant settlements in riverine areas with shifting populations, forested and tribal populations, hilly areas etc.
Whether India meets its 2018 target depends on political, administrative and logistical support, but India's polio success shows it can be done.
Close