Why we Indians should tip more
Updated on May 02, 2016 01:07 PM IST
Tipping can be a reformist political movement; it may also contribute to the goodwill between the republic of the middle class and that of the poor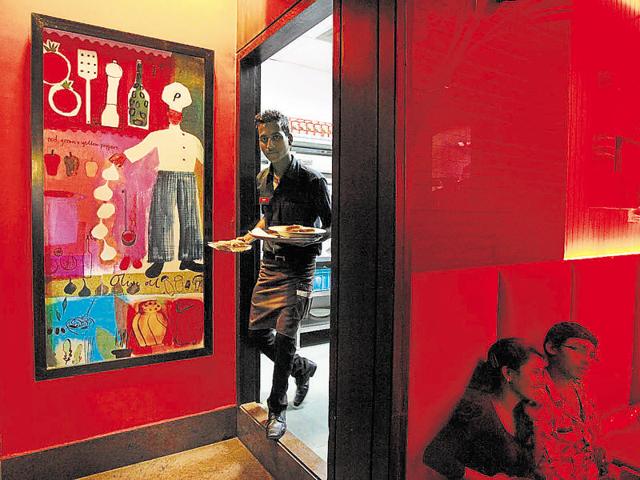 One summer in Chennai, when I was eighteen, I sold Funskool Toys door-to-door. (Circumstances). My assignment was to walk down the roads of a fancy area of the city carrying a massive bag and ring doorbells. Somewhat new to poverty I prepared myself for humiliation. But I was stunned by the world of strangers and the persistence of kindness even though I was not a good salesman of board games and I did not sell a lot.
People drew me into their homes, offered water, even juices and junk. Girls made eye-contact. Housewives in nighties, with towels over the breasts, spoke so kindly the boy misunderstood. Old men spoke about education and the future of the nation. One man challenged me to a chess match on the terrace; if he lost he would buy. A boy in the school uniform of Don Bosco answered the door and when his mother refused to let me in, he said, "I'm so so so sorry." Even today I wish him well. You, too, but he especially.
For an adolescent writer who was then sponging off high moral ground, social inequality and hyperbolic nihilism for material, the experience deprived me of a strand of profitable bitterness. The world was not a cruel place. If you don't include Pomeranians.
Read | Giving is good: Want to be happier, healthier? Donate money
We have an opportunity today to convey such a myth or reality to millions of young men and women who have been dealt a lousy hand in a treacherous nation. Through kindness, yes, but tips chiefly. Not only in restaurants but in other places, like our own homes. With the whole warehouse of goods now coming home on the arms of the poor there is much we can do with money that would otherwise stay in the desk drawer. We can push billions of rupees into the economic system even as we convey to the bitter men and women who are not like us: That we are not so bad; you don't have to count on crooked politicians alone.
In actuality, forget tipping, Indian consumers are plain villainous. According to an Amazon employee, who explained why Amazon and Flipkart do not deliver in Noida anymore (goods that are worth above a certain amount), "Our delivery boys were locked up in bathrooms, some beaten up for the most silly reasons ever — 'give me my change of Rs 2, the POS (point-of-sale) not working, the order was late…'" Also, people in Noida, and other places, too, exhibited the tendency to order an iPhone, claim it was a Nokia, and return a piece of brick or biscuit packets in the box instead of the phone. And, several people ordered cash-on-delivery just for fun.
It appears that it would be hard to convert India into a tipping nation, but the effort would be worth it and it would be an exquisite political act.
There is a moment in the television series, 'Wonder Years' when at the door of an intoxicated man's home stands a food-delivery boy with diminishing hopes of getting a tip. "I wish I could give you something more meaningful," the doped man says, "like a sunny day, or a rainbow, but all I got is this — money." You may have guessed the expression on the boy's face. Cash would do. Cash is good.
Read | Chinese internet mogul Pony Ma pledges $2 bn donation
An economic behaviour is usually not rational, it is a habit. The reason why in many societies, people tip only waiters but not other professionals who perform as much or far greater service, like shop assistants. Actually, as Mr Pink pointed out in Reservoir Dogs, even McDonald's employees are not tipped. "…you don't see anyone tip them, do ya? Why not?, they're serving you food. But no, society says don't tip these guys over here, but tip these guys over here."
But even in other types of restaurants, where the idea of tipping is deeply set, Indians give grudgingly and poorly when service charge is not included in the bill.
The organised foodservice business in India is estimated to be about Rs 3 trillion. Most of Indian online commerce concerns travel, but online retail is worth thousands of crores and is growing fast, and about 80% of it, it is believed, is executed through cash-on-delivery. If Indians start tipping as though it is a religious duty it would infuse a reasonable amount of idle cash into the economic system and may even contribute to the goodwill between the republic of the middleclass and that of the poor. A truly courageous reformer, which eliminates most politicians, would coax Indians to tip more instead of giving money to god who puts it in dumb fixed-deposits.
Tipping also includes asking taxi-drivers to keep the change. And letting the unsung inventor of surge-pricing, the Indian auto-driver, overcharge you within reasonable limits.
Read | A toast to philanthrocapitalism: Zuckerberg's charity and profit
Indians in the capitalist system who earn more and more through diligence or charlatan ways, and pay more and more direct taxes, indirect taxes and cesses, are greater philanthropists than 30-year-old communist student leaders whose hearts bleed for the poor. Even so, there are moral reasons why we should do more. Most of the upper classes are beneficiaries of inequality, which begins in the maternity ward. The losers are the ones on the other end of cash-on-delivery. Also, we are beneficiaries of the most ludicrous business model in the history of capitalism. The deep discounts that e-commerce marketplaces offer us are financed by billionaires betting with the money of other billionaires and millionaires. But the wages of the delivery workforce has not risen substantially because India has so many doomed youth.
That fortunate Indians must tip those who perform mundane services can be a reformist political movement on the lines of Modi's 'Clean India'. It is most suited for Arvind Kejriwal. His core constituency of worker bees would love him more. If his campaign would annoy the elite, it would reassure him that he has probably done something right.
Manu Joseph is a journalist and the author of the novel, The Illicit Happiness of Other People
The author tweets via @manujosephsan
The views expressed are personal
Personalise your news feed. Follow trending topics