Submerged by apathy: 2014 floods did little to improve J-K's response
Mar 31, 2015 02:23 AM IST
It's unconscionable that the 2014 floods did little to improve Jamm and Kashmir's response to climate events.
The question on the minds of those watching the devastation caused by the ongoing floods in Jammu and Kashmir is: Why is it happening again? It was only seven months ago that the Valley was devastated by floods. More than 280 people were killed in the deluge last September which ravaged communities, destroyed houses and swept away priceless pieces of Kashmir's heritage. By all accounts the floods set back Kashmir's economy by decades. Some 5,642 villages were affected, 800 of them were submerged for more than two weeks, 83,000 concrete houses were damaged and more than 2,500 schools severely affected.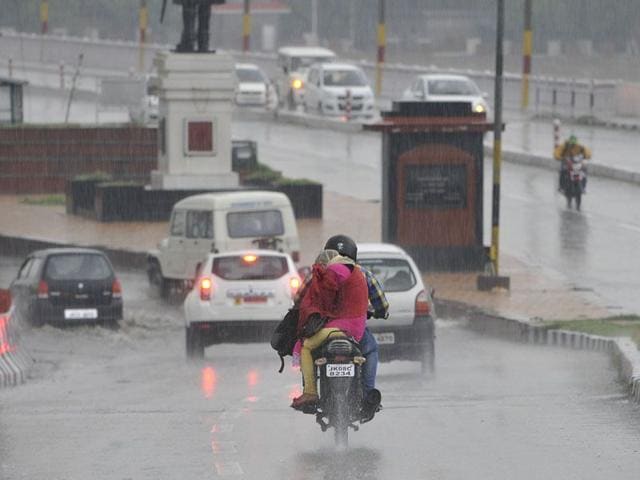 One would have thought that last year's damage would have galvanised both the Centre and state administration to coordinate better for severe climate events, which are increasingly the norm the world over. Evidently not. If the authorities literally fled the overwhelming scenario last year, they have not held out much hope this time round. There has essentially been a basic failure of anticipation. Both the Centre and state seem to have missed the ominous weather system developing over Jammu and Kashmir in recent days. It is all very well for the authorities to look busy once a crisis is upon them, convening high-level meetings, offering reassuring rhetoric and introducing security forces into the relief effort and be impressed by how well they perform under the circumstances. But anticipation and preparation are everything; and precious little has so far been on view. The result has been unremitting anguish. Heavy rain has triggered landslides, houses collapsed while people slept in villages leaving many dead and several others reported missing while news of water flushing in to low-lying villages and towns continues to come in from parts of the Valley. Many are wondering what the state administration was up to since last September. There are allegations that drains were not cleared despite funds being allocated.
The problem of climate events goes beyond addressing one element of the state's response, like clearing drains — important as that is in the context of limiting damage. There is an entire set of policy responses that need to be aligned relating to early warning systems, state of public infrastructure, forests and patterns of urban growth. What Kashmir needed after September was a demonstration that the State was thinking along those lines besides perfecting disaster management plans and drills. J&K seems to have got neither amid the long-drawn process for assembly polls and the subsequent government formation. Two harrowing experiences are enough. The Mufti Sayeed government and the Centre must urgently prepare for future climate events after this crisis passes.