Another selection committee left to punch above their weight
Jan 08, 2023 09:16 PM IST
Only four of the five named to the panel have played for India while only chief selector Chetan Sharma has been retained from the previous committee
With a combined experience of 48 Tests and 95 ODIs, India's latest set of national selectors are another bunch who will be expected to punch above their on-paper lightweight status.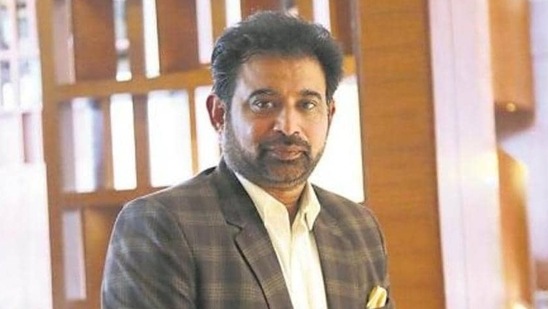 That's not to say ex-players with limited or no international experience don't make good selectors. Australia's Trevor Hohns, England's Ed Smith—both headed the panel—and India's Sanjay Jagdale are among those who either delivered winning teams or received acclaim for their overall contribution.
But the push and pull in Indian cricket is unique. What the Chetan Sharma-led selection committee does not lack is familiarity with present-day cricket upheavals.
In Sharma's last stint as chairman, for over two years, he experienced turbulence that comes with the territory. From an uneasy transfer of the captaincy baton from Virat Kohli to Rohit Sharma to having to face the backlash that followed India's second unsuccessful T20 World Cup campaign.
Sharma and his bunch of erstwhile selectors—the ex-India all-rounder was the only member of the previous panel to be retained—didn't come out shining but for being well-versed with the NCA-India A-India selection pathway. The chief selector has been entrusted with the task of overseeing a critical transition period with some of the seniors, particularly in T20 cricket, losing their edge.
Sharma being part of the recent forward planning meeting with the team management showed he enjoys the confidence of the BCCI administrators. The thing to observe would be to see if future selections have the imprint of his committee, something that was missing in his last stint.
Former batter Sridharan Sharath, chosen as the best man for the job from the South Zone, could become a key member of the team, having been in conversations with the previous senior selection panel on issues concerning the performance pathway as chairman of the junior national selection committee. His committee had picked the Yash Dhull-led team that won the U-19 World Cup in the West Indies last year.
Former Test opener Shiv Sundar Das, 45, the youngest of the five, has been coach of the Odisha Ranji team and a coach at the National Cricket Academy (NCA) under Rahul Dravid. He also toured as the batting coach of the Indian women's team.
Former pace bowler Subroto Banerjee has had coaching stints with many Ranji teams, one as the bowling coach of the 2017 Ranji-winning Vidarbha team, standing out.
Salil Ankola, former Mumbai and India pacer, last served as chief selector of the Mumbai Ranji team. He had fought his way back to cricket after battling depression and alcoholism and spending days in the wilderness.